Long Term Care Hospital Bed Models Top Choices
Long term care facilities are looking for reliable hospital beds for patients
that are reliable, durable and easy for patient transition.  There are many
choices of hospital beds but normally beds that sit lower to the ground
are some of the best options.
Here are 3 "Long Term Care" hospital bed  models we recommend.
1. Hill Rom P3200 Versacare hospital bed.
This is one of the most reliable hospital beds made and the bed sits
13 inches from floor to bed pan making it easy for seniors to get in and
out of bed. This hospital bed also sits into a full chair position and allows
patients the ability to sit upright while watching TV, reading or general
use. This bed also has foot pedals for care givers to raise the bed up and
down and  raise the head up and down.
Hill Rom P3200 Versacare Hospital Bed Manual
2. Stryker GoBed II / GoBed 2
This is also an excellent hospital bed for long term care and sits 14.5
inches from floor to bed pan and has drop down side rails that
are "one touch". This hospital bed is used in hospitals, nursing homes,
convalescent homes and other medical facilities.
Stryker GoBed 2 Hospital Bed Specifications Sheet
3. Carroll Spirit "CHG" Stryker Low Bed
This bed sits the lowest to the ground and bed pan sitting at just 10 inches. It
is an ideal hospital bed for long term care patients in wheel chairs and with
physical disabilities since it sits low to the ground. It is an ideal "risk management"
hospital bed for falling out of bed.
CHG Spirit Hospital Bed User Manual
For questions on long term care, senior care, specialty care hospital beds
contact us at 858-263-4894 or 858-652-1259 or email us at
hospitaldirectmedical@gmail.com 
Hospital Bed Photos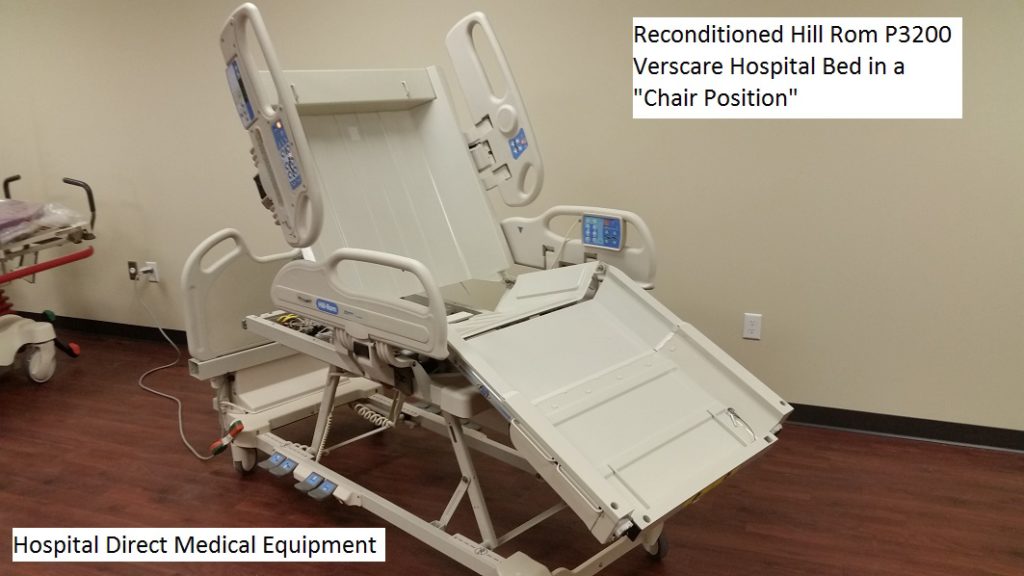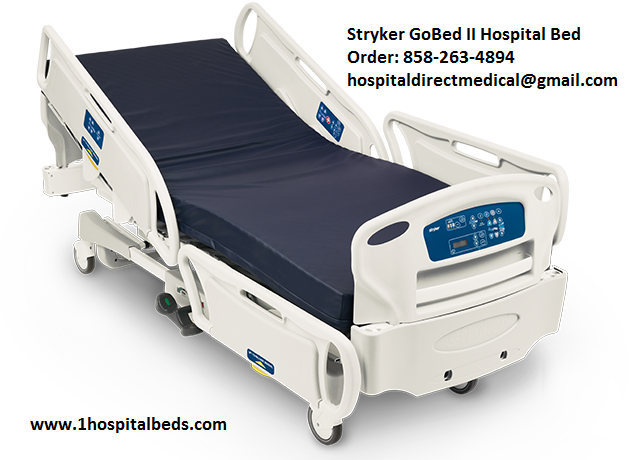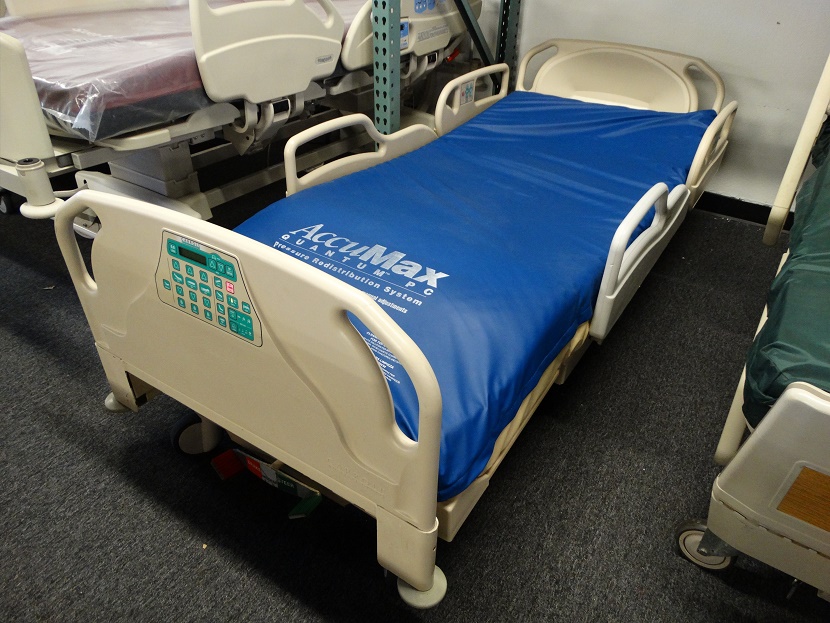 Hospital Direct Medical Equipment
"New, Used and Surplus Medical and Hospital Equipment"
4901 Morena Blvd. #600
San Diego Ca., 92117
9AM to 5PM Mon-Fri
10AM to 2PM Saturday
USA Office phone: (858) 263-4894
USA Email: hospitaldirectmedical@gmail.com
| | |
| --- | --- |
| Was This Article Helpful? | |