Hill Rom P3200 VersaCare Hospital Bed
The Hill Rom P3200 Versacare hospital bed is a reliable and durable
medical bed and one of the newer models for sale in the used / refurbished
hospital bed market. With a bed pan that sits only 13 inches from ground
this bed is also good for long term care and senior care facilities. This hospital
bed is sold with a foam mattress and an air mattress system. Air mattress systems
are completely refurbished / reconditioned and come with a 1 year warranty.
Hill Rom Versacare P3200 Hospital Bed prices / pricing
Sold refurbished patient ready in good working order = $2,800.00
* Add $800 for new foam mattress
Sold reconditioned with new foam mattress and 1 year warranty = $4,995.00
Sold reconditioned with new / rebuilt air mattress and 1 year warranty = $5,995.00
* Contact us for wholesale prices if buying 5 or more units 858-263-4894
or 858-652-1259 or email us at hospitaldirectmedical@gmail.com
Hill Rom P3200 Versacare Hospital Bed Manual / Brochure Below
Hill Rom P3200 Versacare Hospital Bed Manual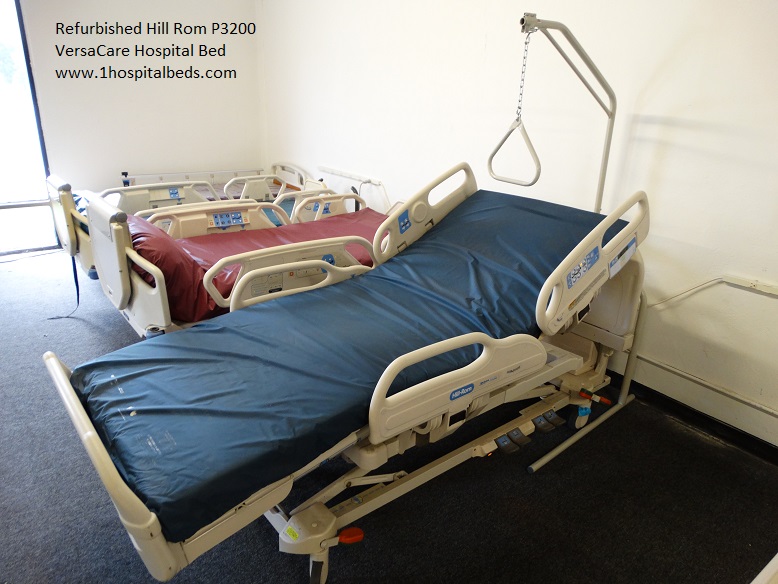 Used – refurbished Hill-Rom P3200 VersaCare hospital bed for sale
One of the newest and most popular hospital beds in the
used-refurbished-reconditioned bed market this "med-surg"
bed boasts an upgraded look with kick pedal operation to
assist caregivers. This hospital bed not only has the
full controls on each top rail but also has push down
foot pedals for bed up and down and head up and down feature
assisting caregivers with patient care.
The VersaCare P3200 hospital bed is easier to use with new intuitive control
panel and digital head of bed display. And the Boost® feature
to help prevent back injuries.

Hospital Bed Leasing and Rental Programs click here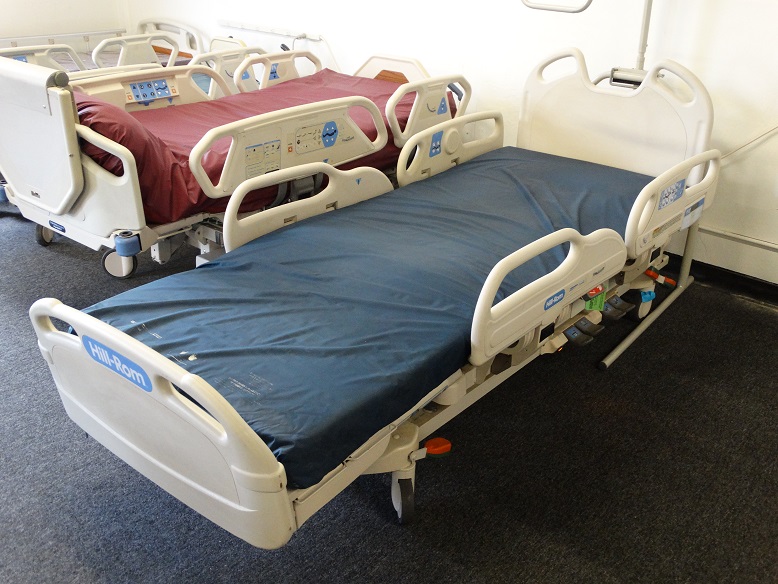 VersaCare Hospital Bed Specifications
Attributes
Bed Type Electric
Height 37 in high position
Length 86 in Fully extrated
Weight 500 lbs
Width 40 in with siderails up
This is an excellent bed for hospital use, nursing schools,
long term care and in home residential care.
P3200 VersaCare Hospital Bed Operator Manual
Order buy VersaCare hospital bed(s) call us at
(858) 263-4894 or email us at hospitaldirectmedical@gmail.com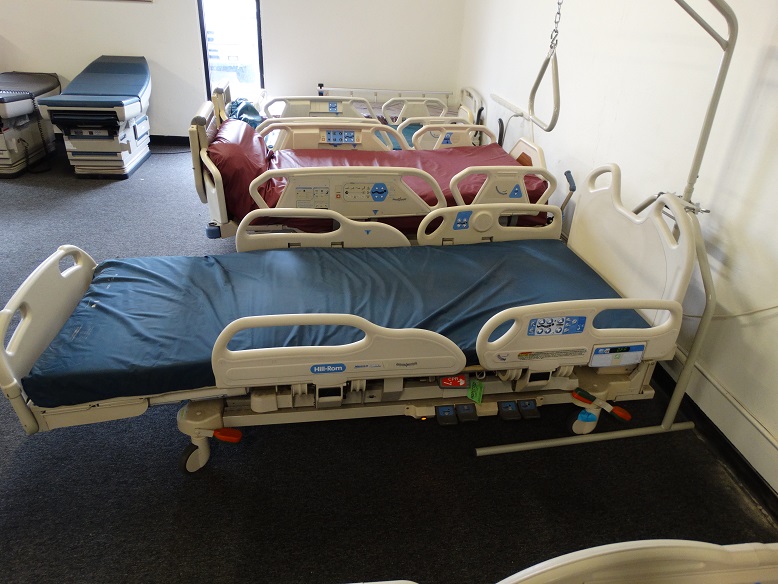 You can also see and demo a P3200 bed refurbished at
our San Diego hospital bed showroom at 4901 Morena Blvd. #600
from 9am to 5pm Monday thru Friday and Saturday by appointment.
This bed comes with a foam and air mattress – air mattress systems
are fully refurbished and sold with 1 year warranty.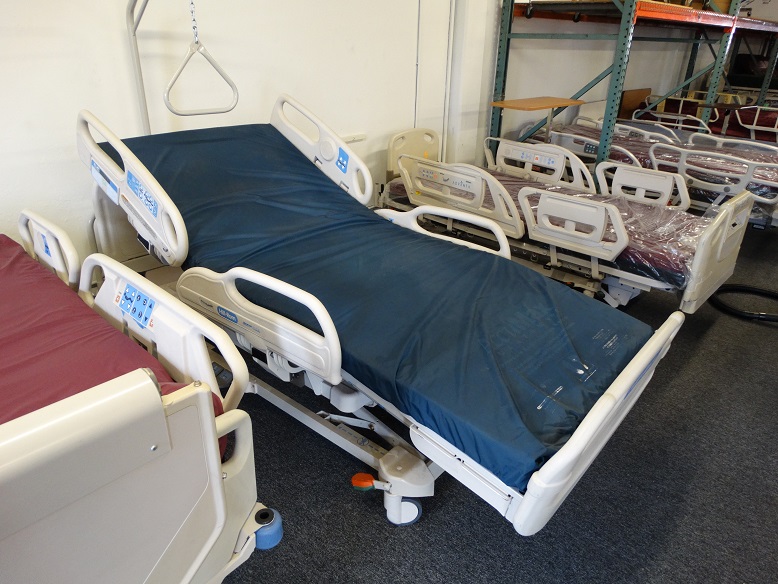 More hospital bed models and choices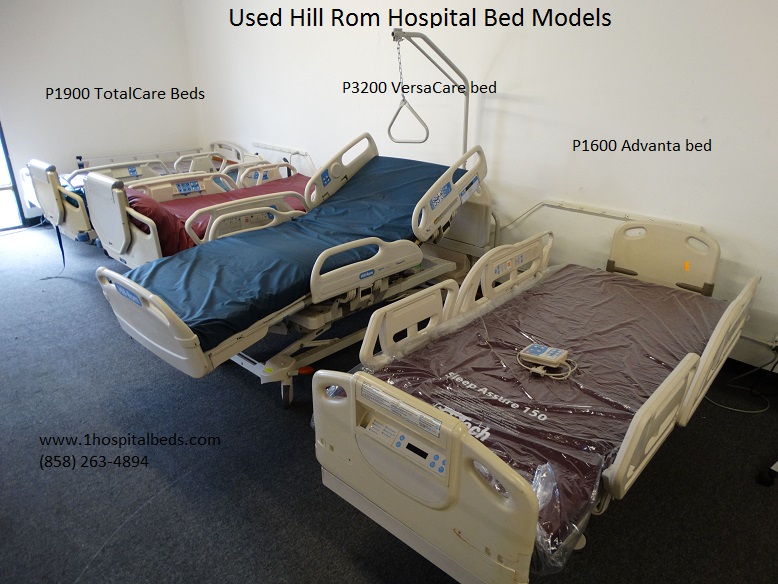 Purchase / Order Hill Rom P3200 Hospital Beds contact us at
(858) 263-4894 or email us at hospitaldirectmedical@gmail.com
Refurbished – Reconditioned Versacare Hospital Bed Photos: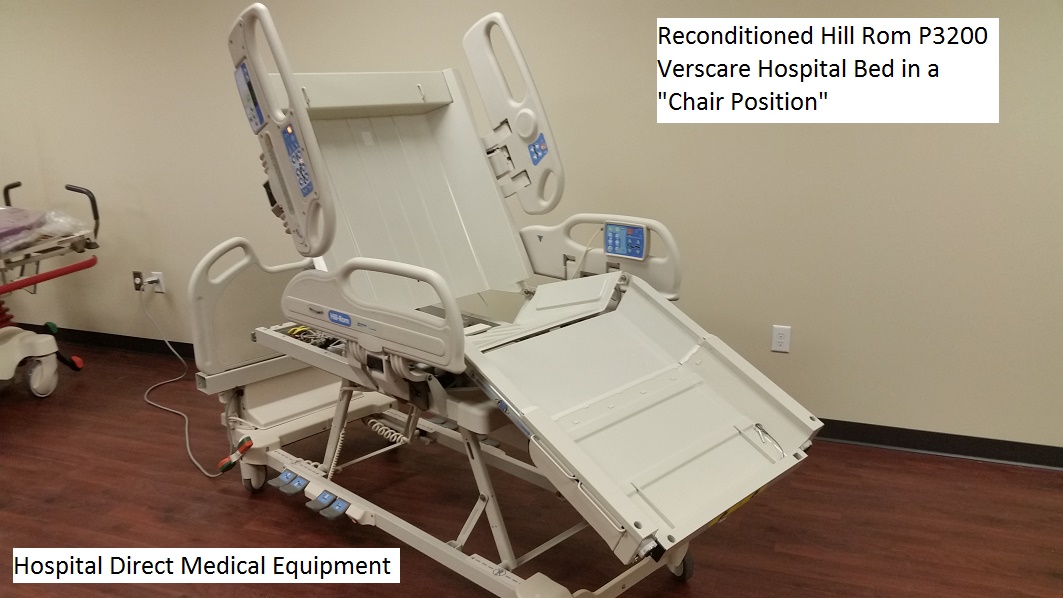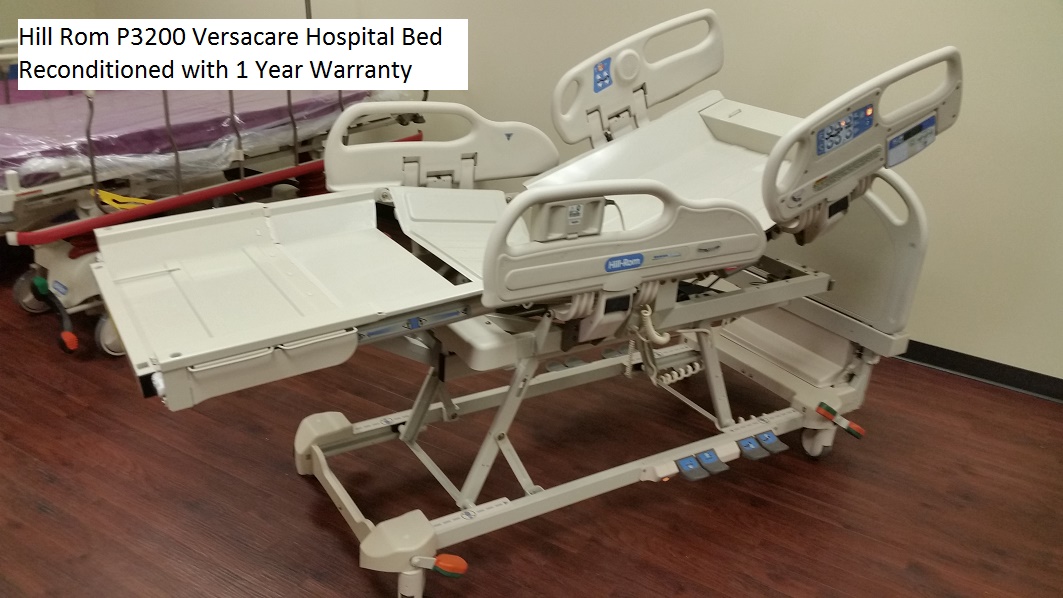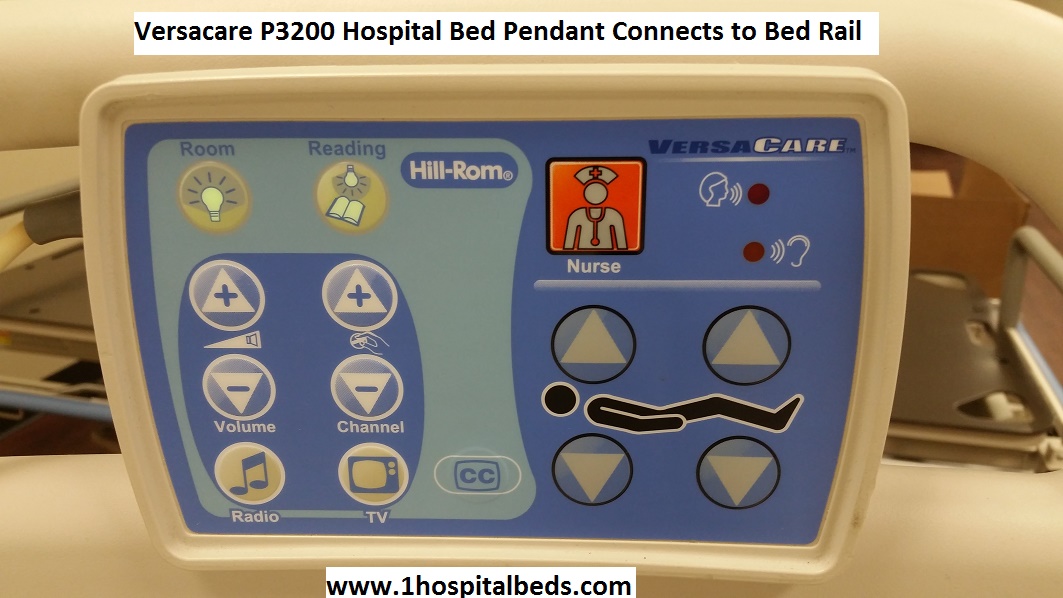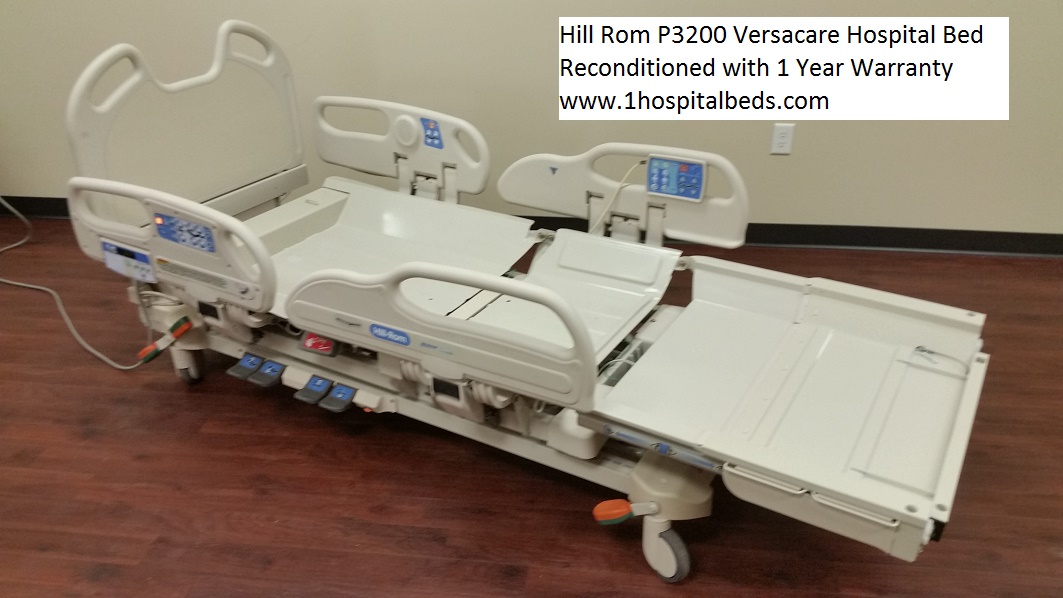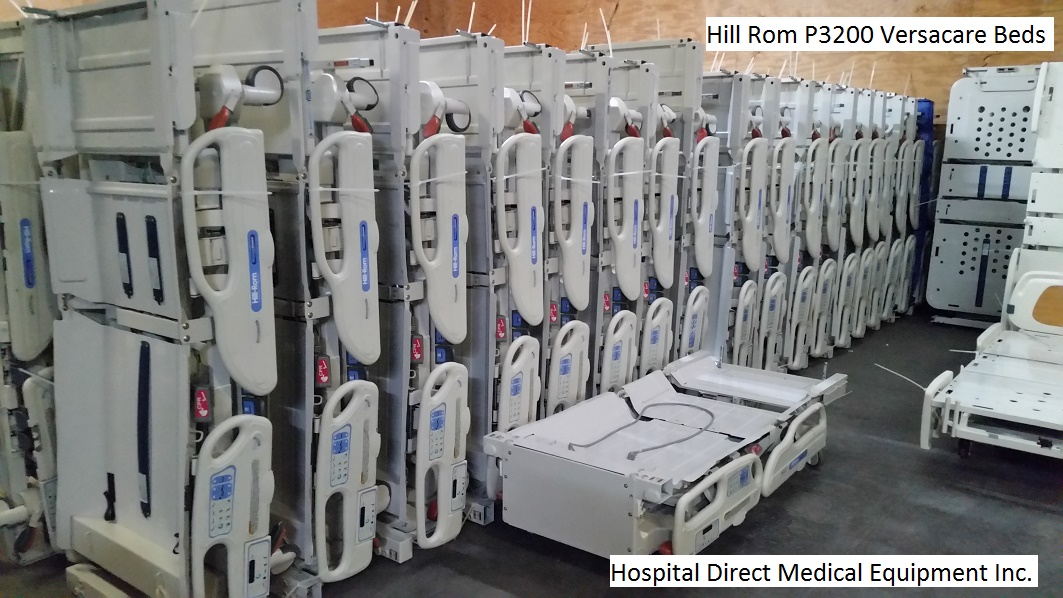 Hill Rom Versacare P3200 User Manual Below
P3200 VersaCare Hospital Bed Operator Manual