Refurbished Hill Rom and Stryker Hospital Bed Models and Choices
Finding the best hospital bed for home or medical use can
be a challenge. We carry a wide variety of full electric
hospital beds for sale from Stryker and Hill Rom including
the Stryker Secure 1, Secure 2, Epic 2 and Hill Rom Advance,
Hill Rom P1600 Advanta, Hill Rom P1900 TotalCare and TotalCare
beds, CareAssist beds and special bariatric bed models.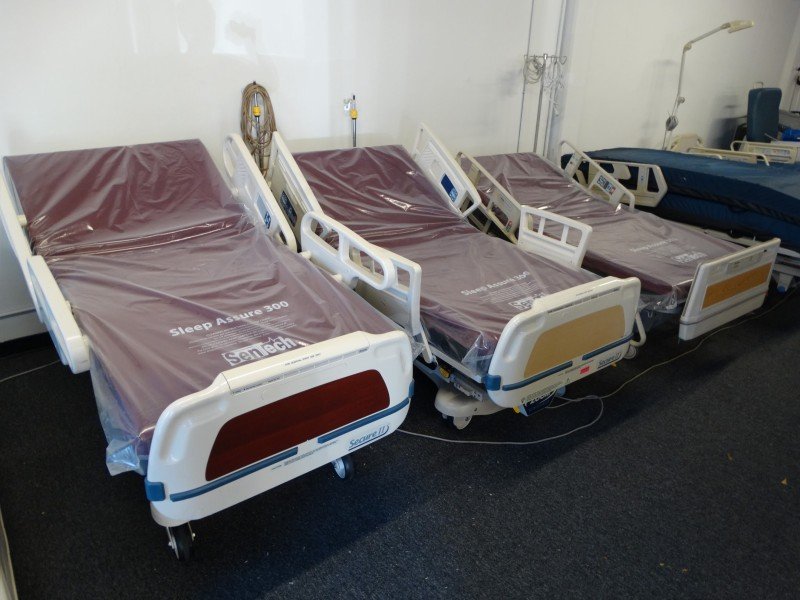 When choosing a hospital bed find out what features you
need including scale, bed exit alarms, head and foot rails,
air mattress, foam mattress etc… each bed is different
with different features and basic full electric hospital
beds without all the bells and whistles are the cheapest
in price. We carry two styles of beds 1. "Med-surg" – medical
surgical beds – basic workhorse beds for the majority of
hospital patients and "ICU" intensive care unit beds that
normally have a built in air mattress system and scales.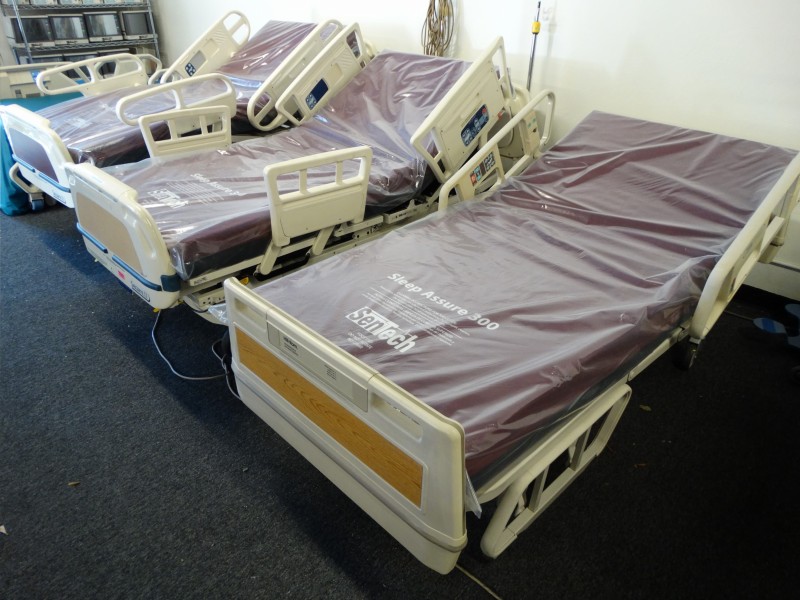 Find more information on hospital bed models, prices,
shipping costs, features and more on our
www.1hospitalbeds.com website or call us at
858-263-4894
Most Popular Hospital Bed Models –
Home Use Hospital Bed Models – Hill Rom Advance, Hill Rom Advanta, Stryker Secure 1
Stryker Secure 2 (scales), TotalCare Sport (air mattress, auto patient turning)
Hospital Direct Medical Equipment
"New, Used and Surplus Medical and Hospital Equipment"
4901 Morena Blvd. #600
San Diego Ca., 92117
9AM to 5PM Mon-Fri
10AM to 2PM Saturday
USA Office phone: (858) 731-7278
Office #2 (858) 263-4894
USA Email: hospitaldirectmedical@gmail.com
HOSPITAL BED SALE – SPECIAL OFFER – STRYKER EPIC 2
Hosptial Beds ONLY $1,500 each with SCALES and
refurbished mattress!
REFURBISHED HOSPITAL BED MODEL CHOICES – SELECTION – DEALER – BROKER
| | |
| --- | --- |
| Was This Article Helpful? | |