Hill Rom P3200 Versacare Hospital Bed Mattress / Mattresses for Sale
Foam or Air Bed Mattress Sold Brand New with a 1 Year Warranty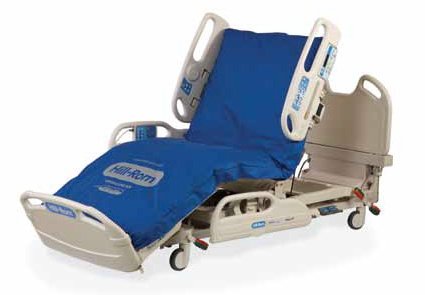 Looking for a new mattress for a Hill Rom P3200 Versacare hospital bed?
We sell new hospital bed mattresses made especially for the P3200 Versacare
hospital bed. This hospital bed has a curved U shape bed pan and needs a
specially fit custom mattress bottom to go with it. We sell both foam and air
mattresses for the Hill Rom Versacare bed. The hospital bed comes with
either a foam or an air mattress and we can provide either brand new
and with a 1 year warranty.
P3200 Hospital Bed Mattress Prices
Price for Hill Rom P3200 Versacare Foam Mattress (1) unit = $1,377.00
Includes pressure redistribution foam
Price for Hill rom P3200 Versacare hospital bed air mattress = $3,200.00
* Cost for mattresses purchased in bulk may be discounted – please contact
us if you are buying 5 or more mattresses for discounted rate.
858-263-4894 or 858-652-1259 or email us at hospitaldirectmedical@gmail.com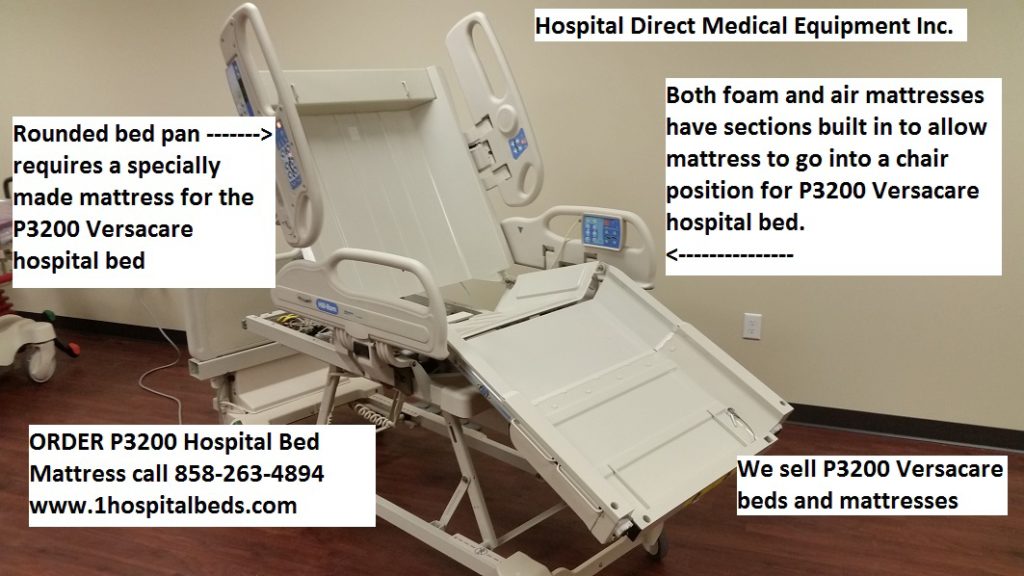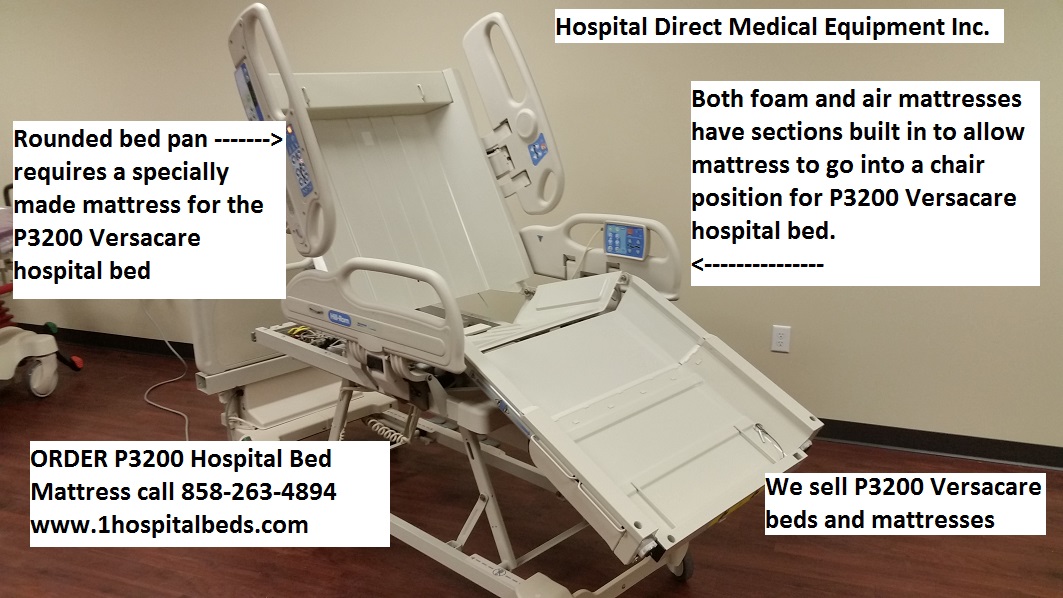 Hill Rom P3200 Versacare hospital bed mattress for sale
Hospital Direct Medical Equipment
"New, Used and Surplus Medical and Hospital Equipment"
4901 Morena Blvd. #600
San Diego Ca., 92117
9AM to 5PM Mon-Fri
10AM to 2PM Saturday
USA Office phone: (858) 263-4894
USA Email: hospitaldirectmedical@gmail.com