We Buy Hospital Beds | Sell Hospital Beds
We buy and sell hospital beds from major hospitals and
medical centers around the USA. Since a large part of
our clientel is International buyers for beds we can
move them buy the hundreds to locations where they
can still find a good home and use.
WHAT WE BUY – we buy just about all models of STRYKER
and HILL ROM manufactured hospital beds and sometimes
will by beds in new condition from other manufacturers
if they are close to our warehouse locations. We do not
buy home residential beds but we help sell them for free
at our www.homemedicaldeals.com website. If you are
selling one bed from home and it is not a Hill Rom bed
list it for free at www.1homemedicaldeals.com.
DO YOU HAVE HOSPITAL BEDS TO SELL?
Email photos and specifications on how many beds,
what models and location and we can email you
back and let you know what we can offer or pay for
the hospital beds. hospitaldirectmedical@gmail.com
or call Sean at 858-731-7278 or at 858-263-4894.
We buy hospital beds from hospitals, recycling companies,
medical brokers and from commercial clients.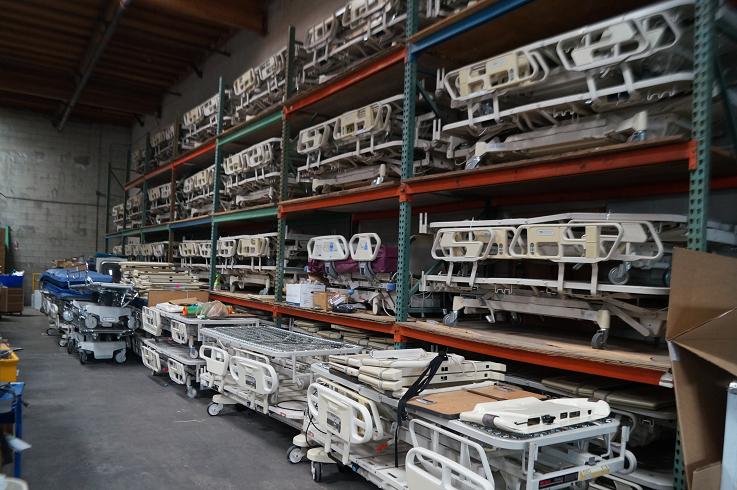 Hospital beds wholesale prices warehouse San Diego
View more about how we resource and sell hospital beds at
www.1hospitalbeds.com