Stryker "GoBed 1" Hospital Bed Model – Low Bed l
The Stryker "Go Bed" is one of the most popular used
hospital beds for nursing schools, long term care,
pediatrics and home use. This hospital bed sits just
14.5 inches from the ground and is popular for
pediatrics, long term care and as a "med-surg" hospital bed.
Hospital beds are full electric beds with retractable
top and bottom rails and controls for patient on
the inside.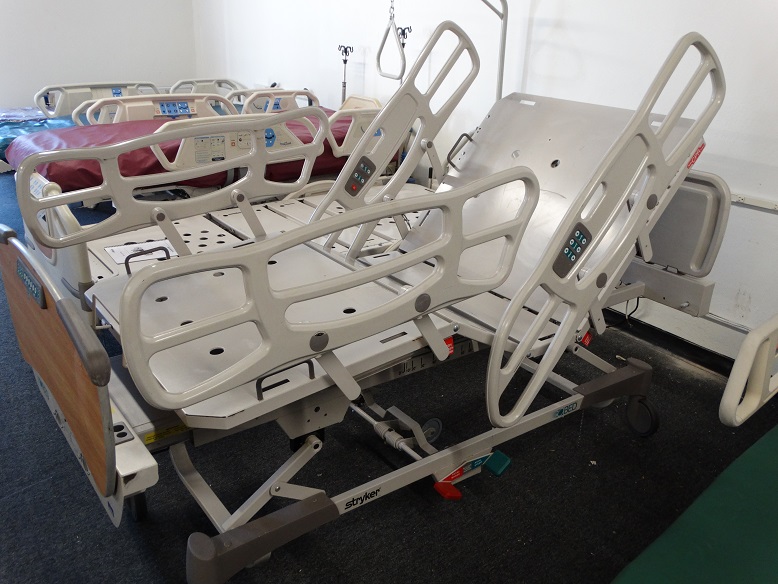 BED FEATURES AND BENEFITS
• Patented Chaperone bed exit system with Zone Control™ – corresponding fall prevention
program available
• Less than 14″ low height helps support safe entry and exit
• Siderail design provides maximum coverage in any position
• Superior mobility may help reduce the frequency of transfers and decrease staff injuries
GO BED+ MODEL 2501 SHOWN WITH SCALES, CHAPERONE BED EXIT SYSTEM AND ZONE CONTROL
EXCLUSIVE FIFTH WHEEL STEERING
STANDARD BED FEATURES
• Retractable litter top
• Central lock and retractable fifth-wheel steering
• Four motor bed
• 6″ (15 cm) casters
• Bed up/down control on siderail
• Patient bed up/down motion controls can be locked out
at footboard
• Backrest angle gauge
• Removable headboard and footboard
(wood laminate on Go Bed; thermoformed plastic on Go Bed+)
• Six foley bag hooks
• Eight IV sockets
• Trend./reverse Trend.
• Choice of color for head and footboard laminate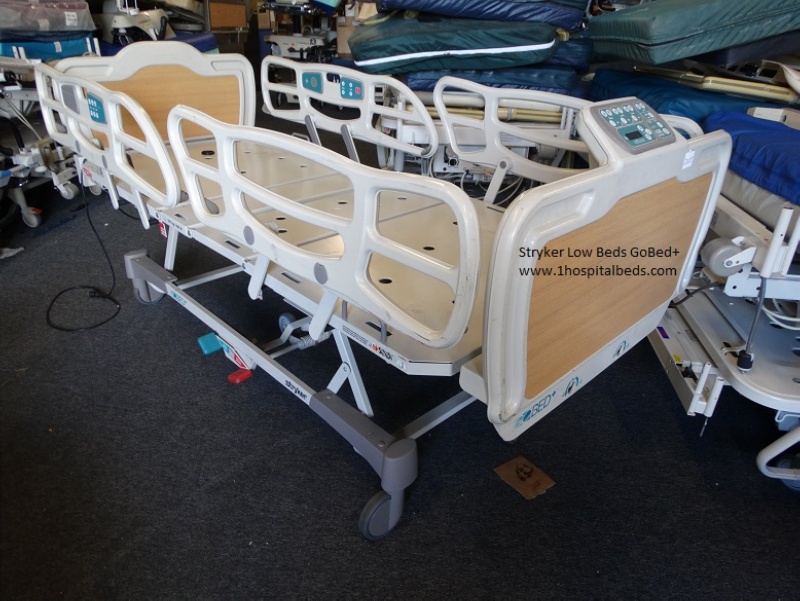 GO PLUS HOSPITAL BED SPECIFICATIONS
• Model Numbers
Go Bed 2500
Go Bed+ 2501
• Overall Length 93″ (236 cm)
• Overall Width
Siderails Up 42.5″ (108 cm)
Siderails Down 38″ (98 cm)
• Weight Capacity 500 lbs (228 kg)
• Height Range (to litter top)
High 29″ (74 cm)
Low 13.75″ (35 cm)
• Litter Positioning
Backrest 0° – 65°
Knee Gatch 0° – 32°
Trend./Reverse Trend. ±15°
Retraction 10″ (26 cm)
• Patient Surface 35″ x 84″ (89 x 213 cm)
Purchase Hospital Bed contact us at:
858-263-4894 or email us at hospitaldirectmedical@gmail.com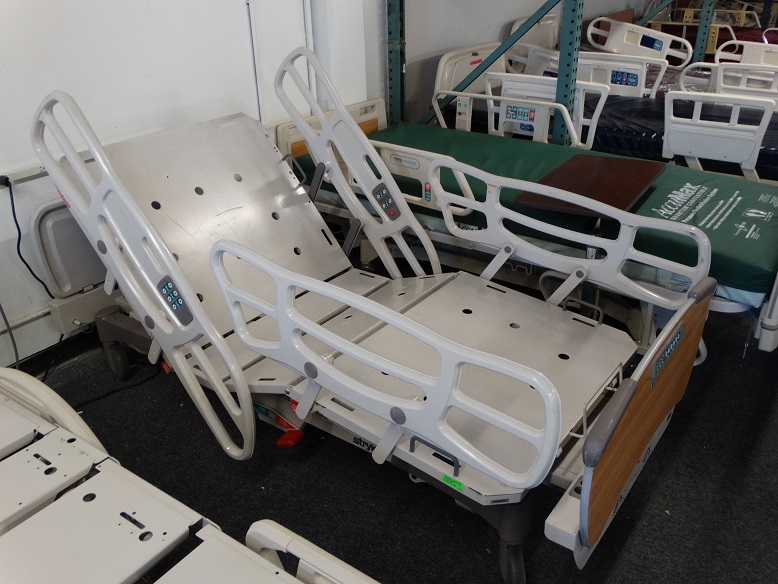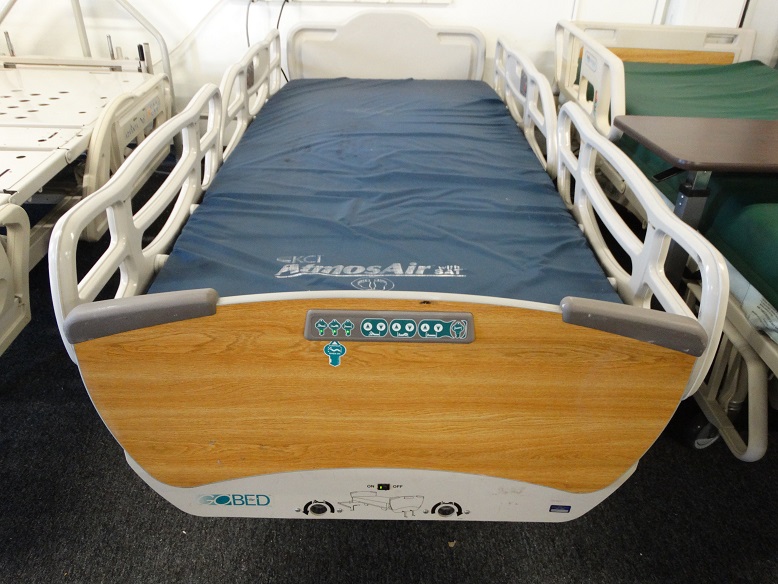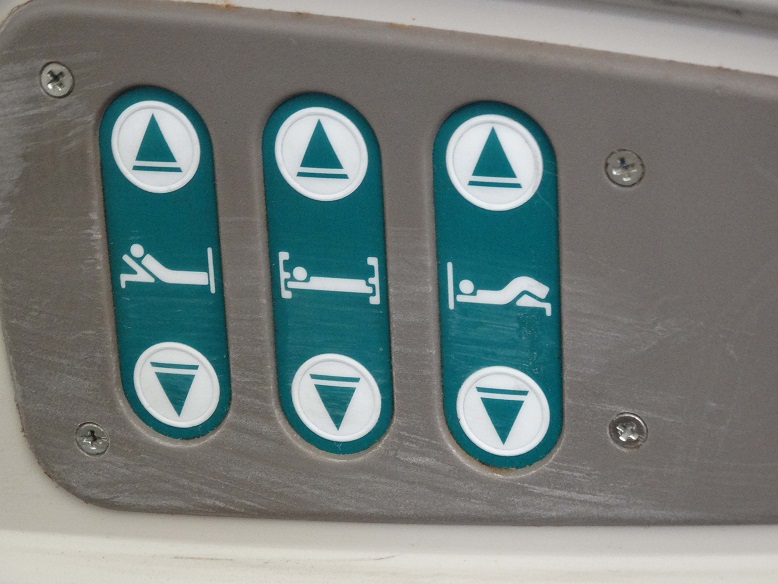 Hospital Direct Medical Equipment
"New, Used and Surplus Medical and Hospital Equipment"
4901 Morena Blvd. #600
San Diego Ca., 92117
9AM to 5PM Mon-Fri
10AM to 2PM Saturday
USA Office phone: (858) 731-7278
Office #2 (858) 263-4894