Used – Refurbished Stryker Secure 3 Bed
The Stryker Secure 3 medical bed is one of the newest
full electric, adjustable "med-surg" hospital beds in
the refurbished bed market.
Equipped with a 3 stage bed exit alarm system, scale
and iBed Awareness these hospital beds are popular for
hospitals looking for a durable medical bed.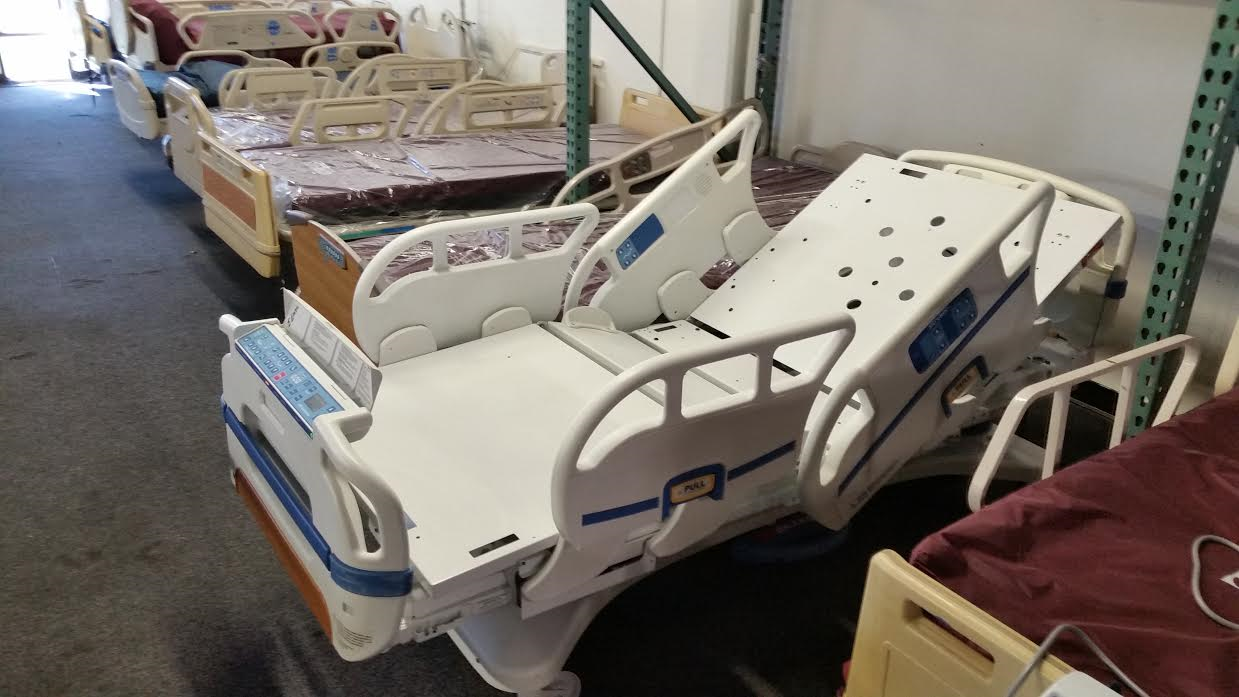 Order – Purchase Stryker Secure 3 hospital beds call
us at 858-263-4894 or email us at hospitaldirectmedical@gmail.com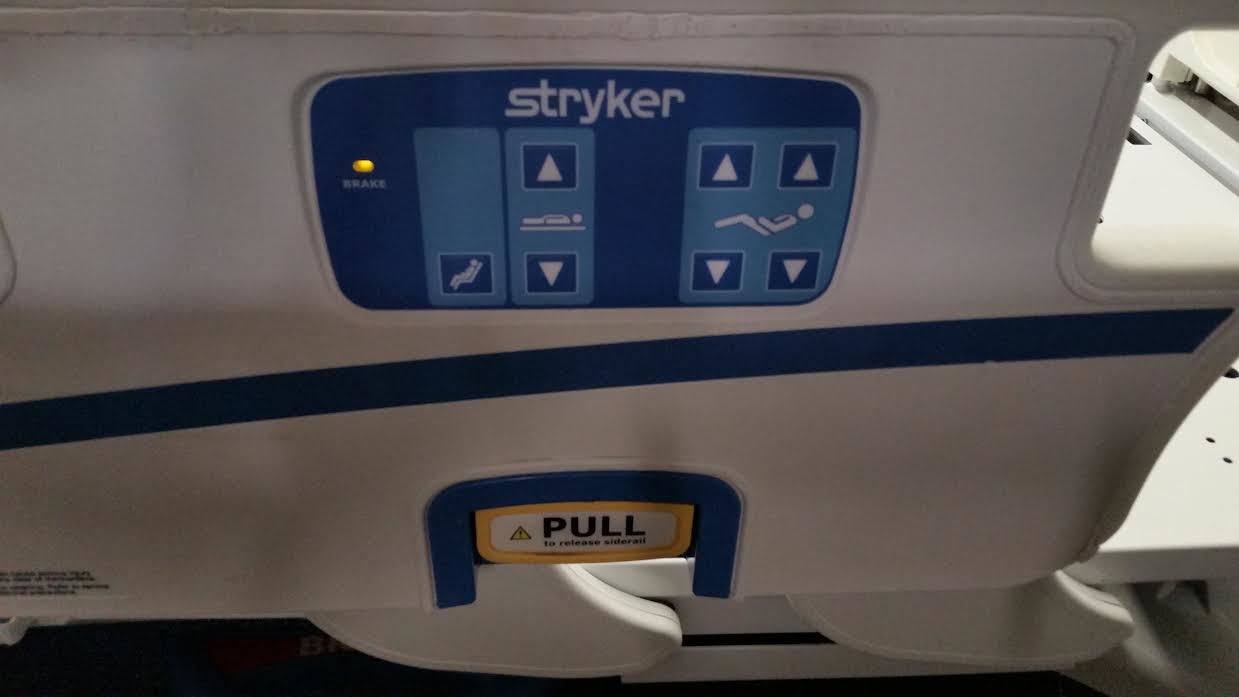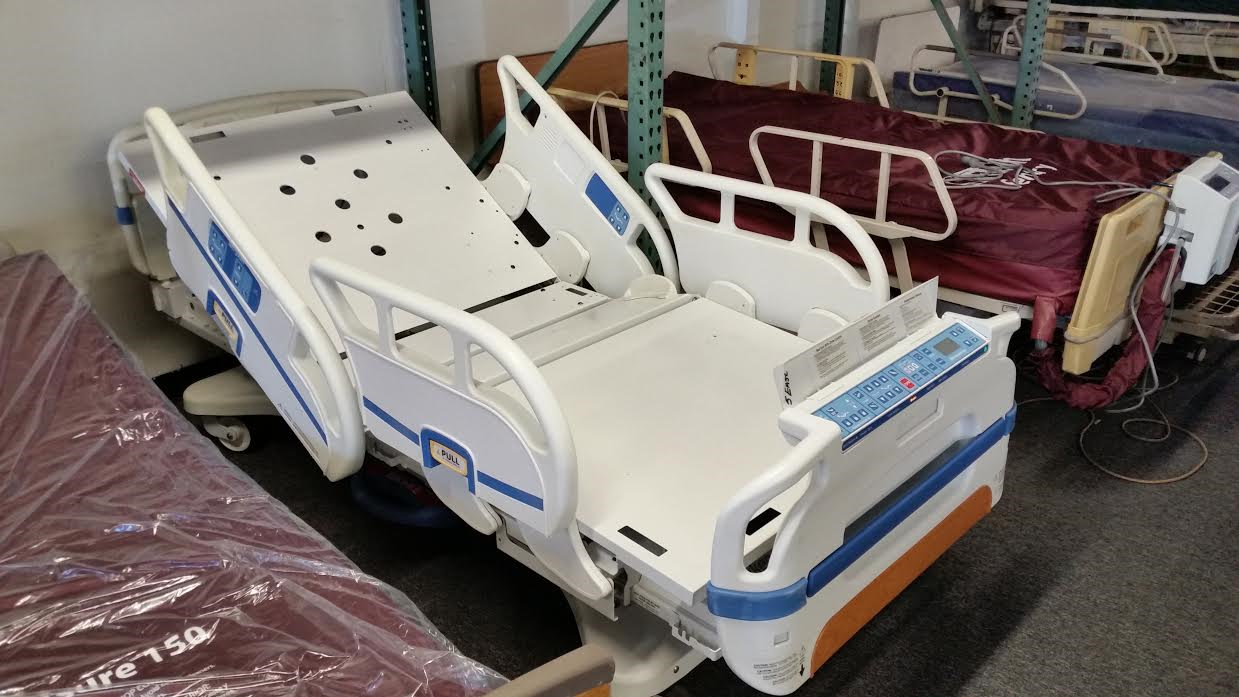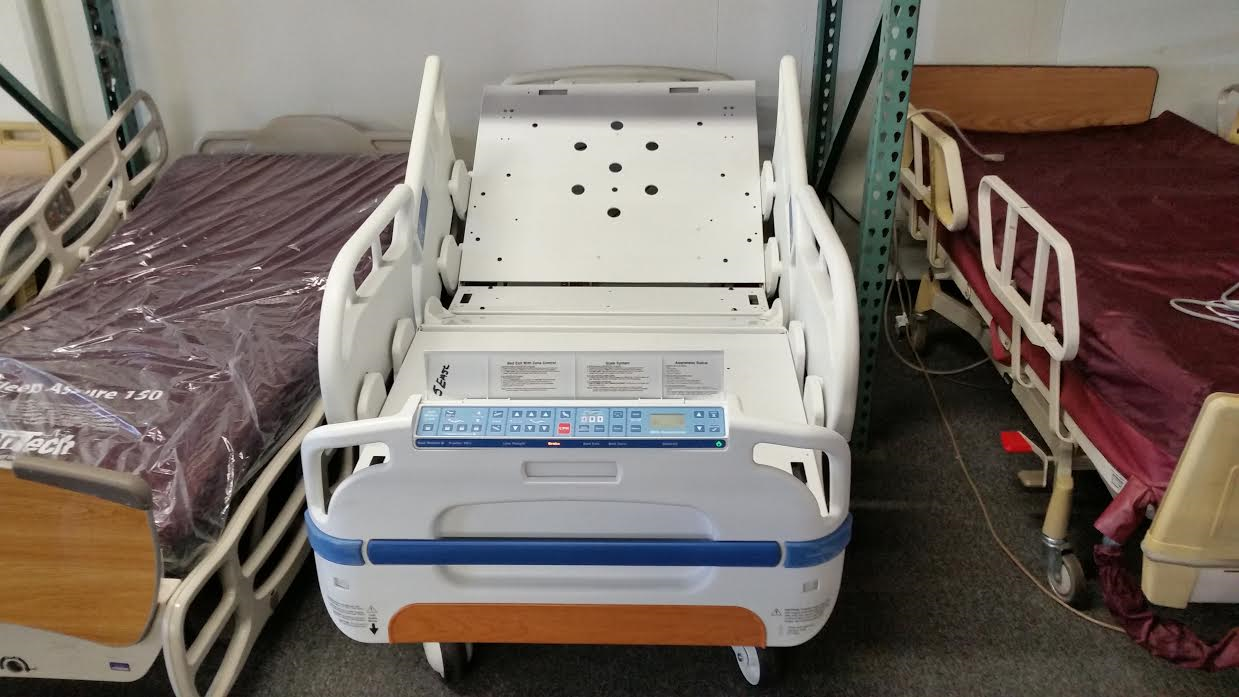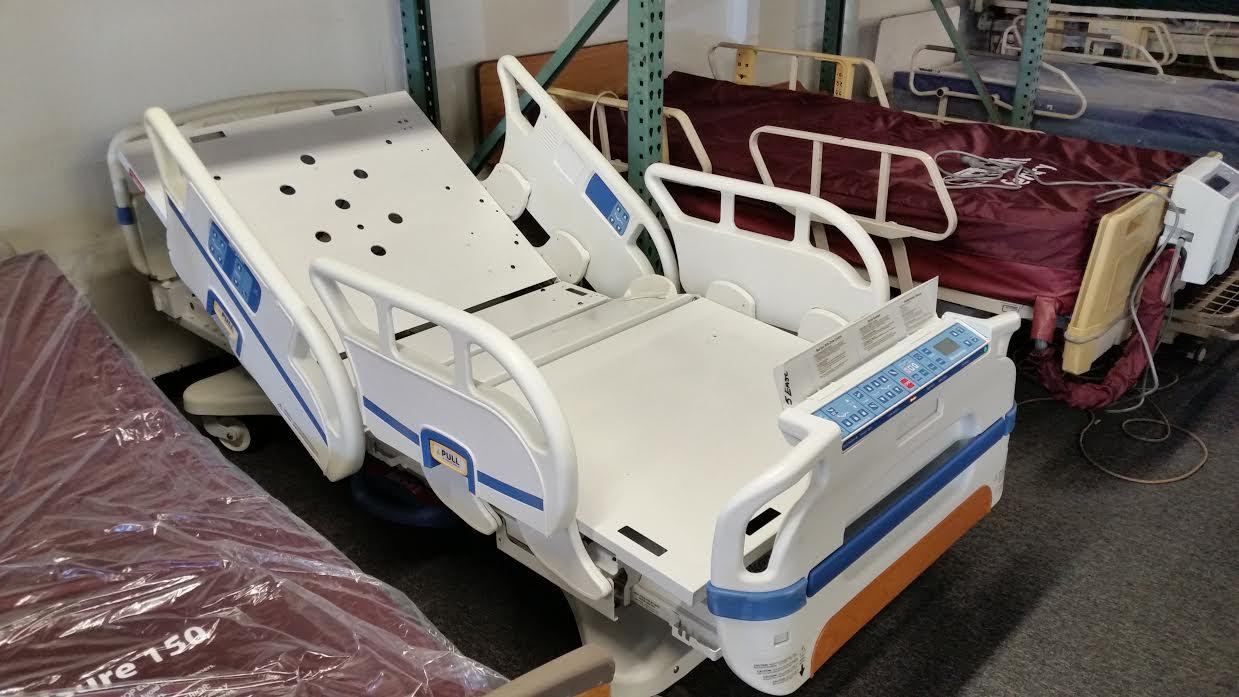 Stryker S3 MedSurg Bed
The standard of care in medical/surgical beds for more than a decade.
Features & Benefits
Siderails
Designed with an intermediate support position that allows patients to help themselves enter or exit the bed—helping reduce the risk of falls and the risk of injury to the caregiver.
iBed Awareness
Monitors local bed status information and alerts caregivers visually, audibly or remotely if preset parameters are compromised.
Open Architecture Platform
By providing better bedside data and greater flexibility to connect, you can improve care efficiencies to help prevent adverse events. Our open architecture approach reduces your cost of ownership and gives you the freedom to build a custom solution.
StayPut Bed Frame Technology
The movement of the Stryker-exclusive StayPut Bed Frame maintains the relative location of the patient when the head of the bed is raised. This helps reduce the need for patient repositioning once the bed adjustment is made.
Reduced Patient Falls
Patients also remain in close proximity to bedside belongings as the bed is articulated, helping to reduce the risk of patient falls when paired with clinical best practices.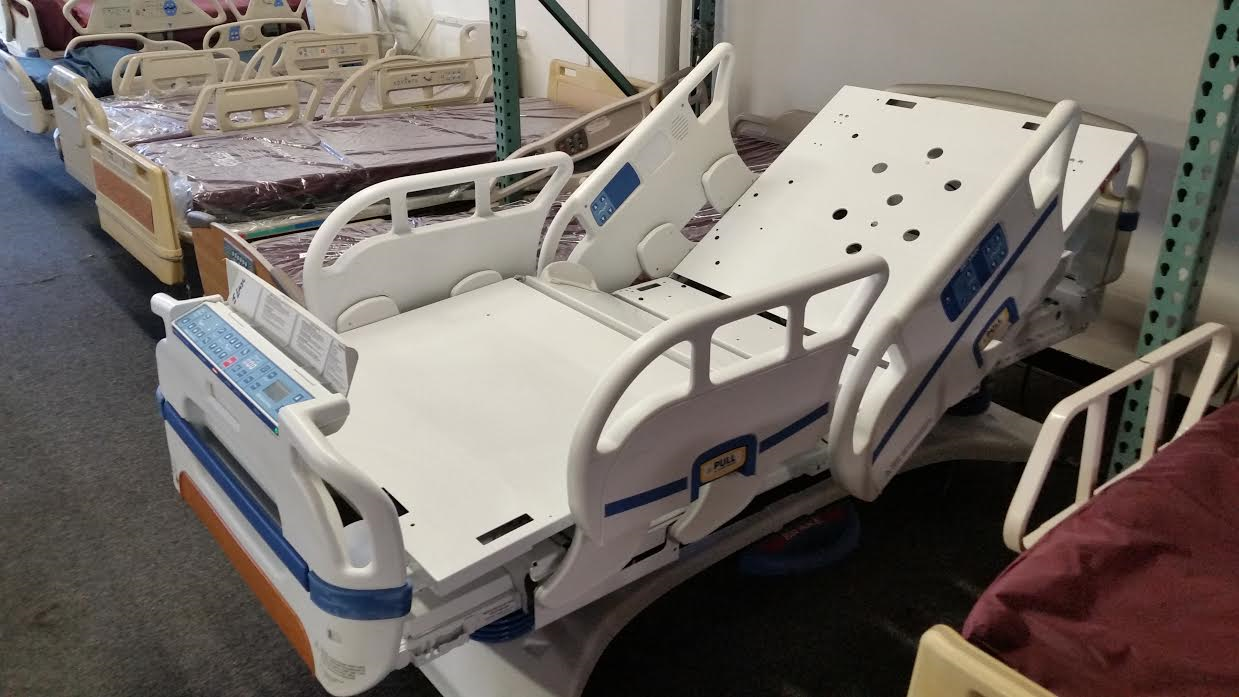 ORDER – Purchase Stryker Secure 3 (S3) Hospital Bed
Call us at 858-263-4894 or email us at hospitaldirectmedical@gmail.com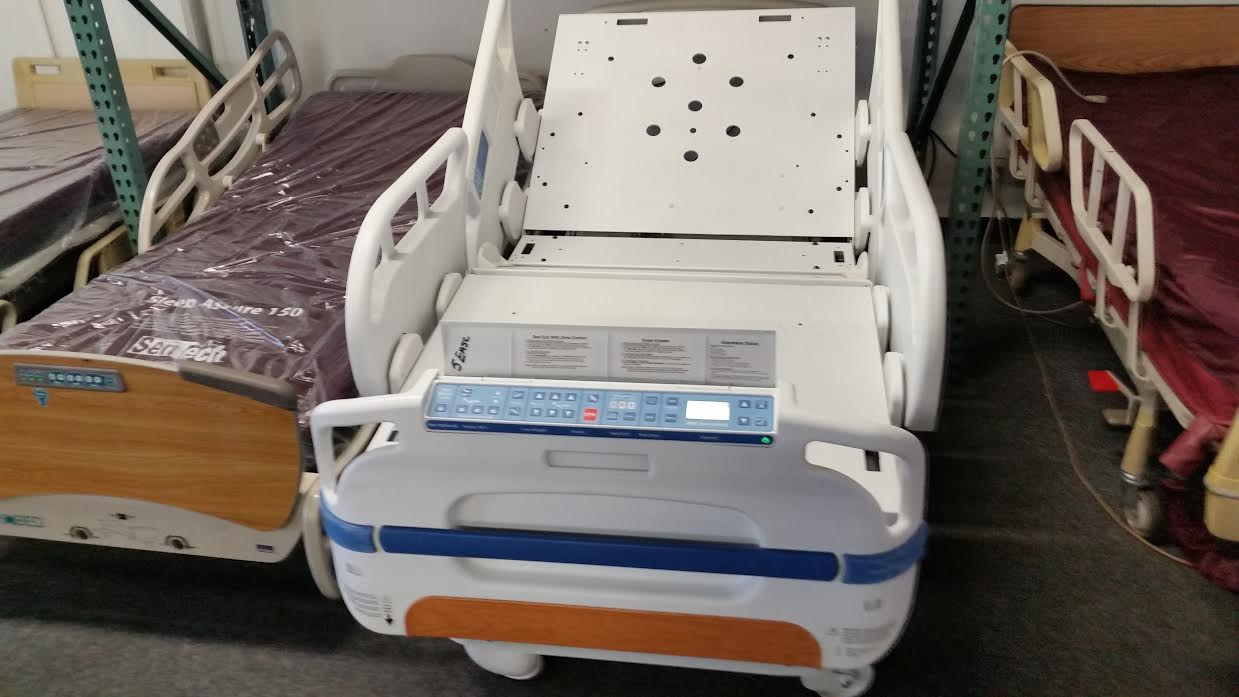 Hospital Direct Medical Equipment Inc.
"New, Used and Surplus Medical and Hospital Equipment"
4901 Morena Blvd. #600
San Diego Ca., 92117
9AM to 5PM Mon-Fri
10AM to 2PM Saturday
USA Office phone: (858) 731-7278
Office #2 (858) 263-4894
USA Email: hospitaldirectmedical@gmail.com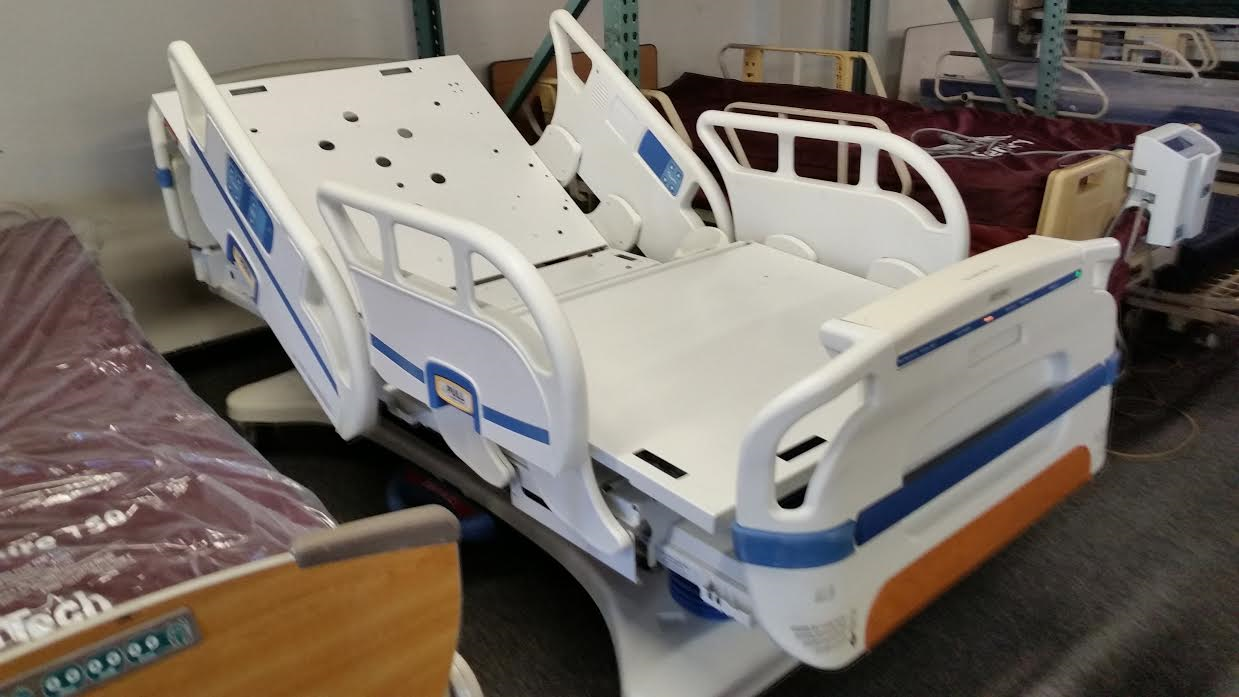 Stryker Secure 3 Refurbished – Used for Sale