Reconditioned Hill Rom Hospital Bed Models and Prices
Refurbished Hospital Beds with 1 Year Warranty and Prices
Looking for a fully reconditioned Hill Rom hospital bed that comes
with a 1 year warranty? we carry a wide variety of the most popular
Hill Rom medical beds and stretchers completely reconditioned and
shipped anywhere in the USA and the world.
Below is a list of Hill Rom manufactured hospital beds and prices
* Cost does not include shipping – contact us for shipping prices
at hospitaldirectmedical@gmail.com or at 858-652-1259 or
858-263-4894.
Reconditioned Hill Rom Hospital Bed Prices
Hill Rom Advance Series Bed with new mattress = $1,700
Hill Rom Advanta P1600 bed with new mattress = $2,500
Hill Rom CareAssist ES bed with new mattress = $3,500
Hill Rom Versacare P3200 bed with new foam mattress $4,300
Hill Rom Versacare P3200 bed with new air mattress $5,300
Hill Rom P1900 TotalCare Sport 1 Bed with air mattress = $12,000
Hill Rom P1900 TotalCare Sport 2 Bed with  with
low air loss mattress = $17,000
Hill Rom P1900 TotalCare 42″ Bariatric Hospital Bed
with foam mattress = $6,500
The Hospital "Reconditioning Process" Includes:
These beds are all repainted, with new stickers, new wheels,
new brake parts, reconditioned motors with new couplings,
new mother board control panel boards and refinished
head and foot boards.  These beds are refinished to
new bed standards and in some cases are actually in
better condition than when they were sold new because of
revamped control switches and other parts that have been
re-engineered to perform better than the original parts
by former Hill Rom employees and engineers.
Reconditioned Hospital Bed Photos – Bed Model Pictures
Hill Rom Advance Series Hybrid – this hospital bed is our
#1 selling bed. To resolve issues with foot boards splitting
apart the beds have a newly engineered foot board and
head board with a lifetime warranty and the foot board
controls have been placed in a bumper below the foot board.
This bed is used for medical facilities, hospitals, psychiatric
wards, nursing homes, residential home use and International hospitals.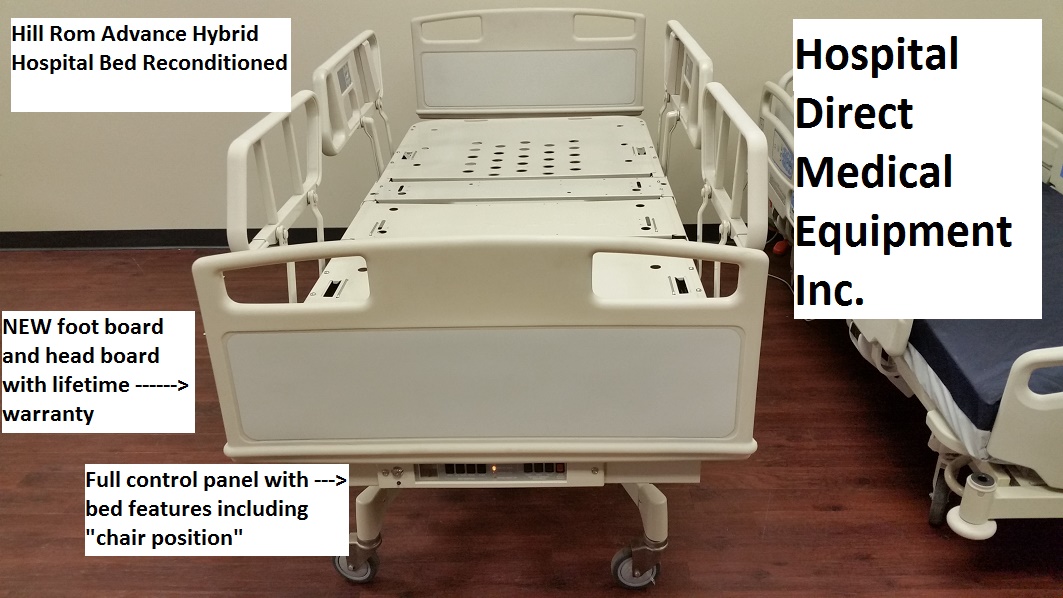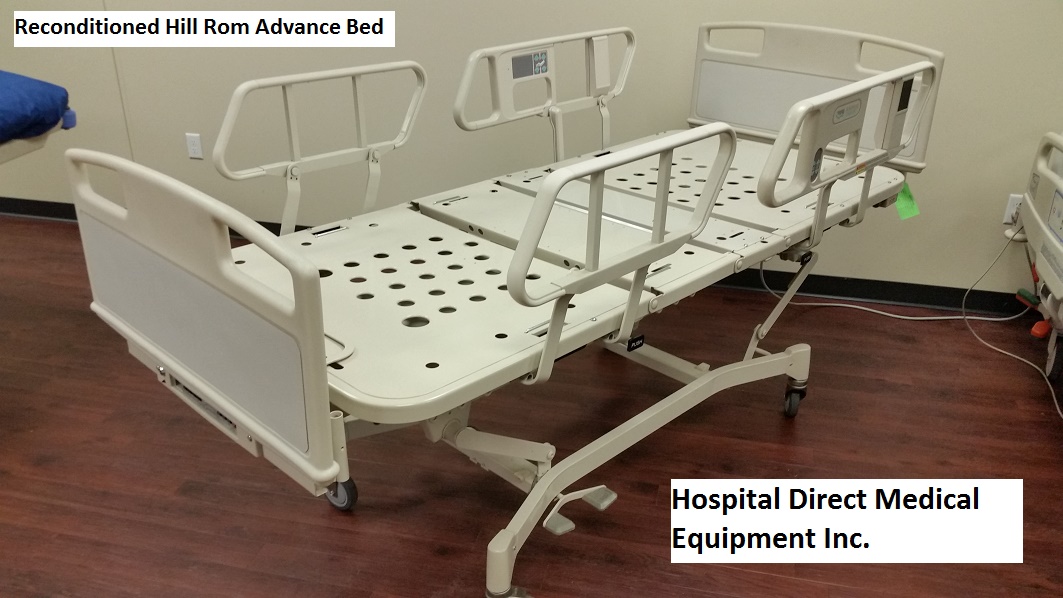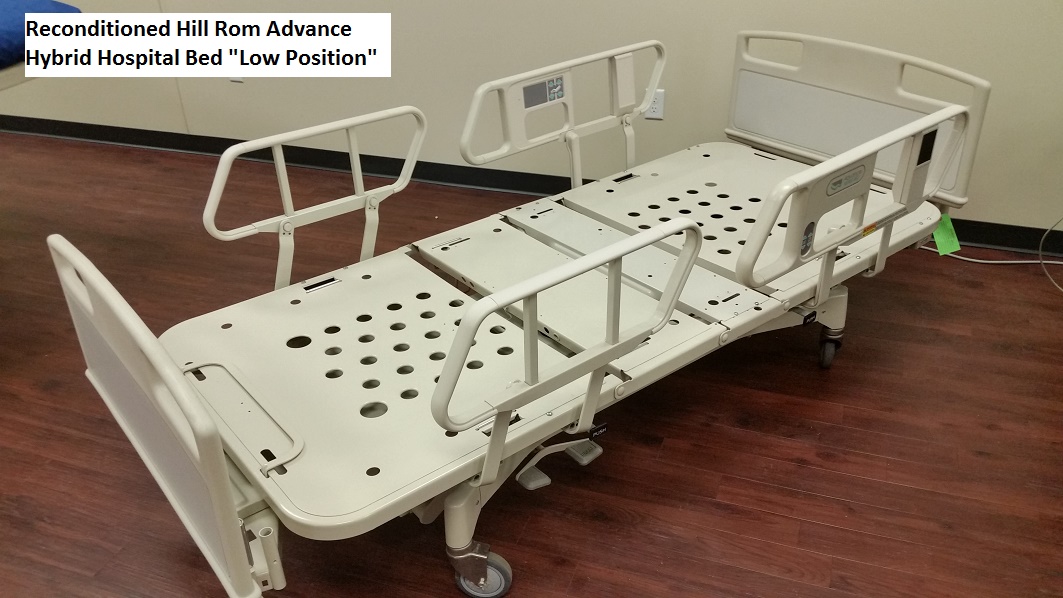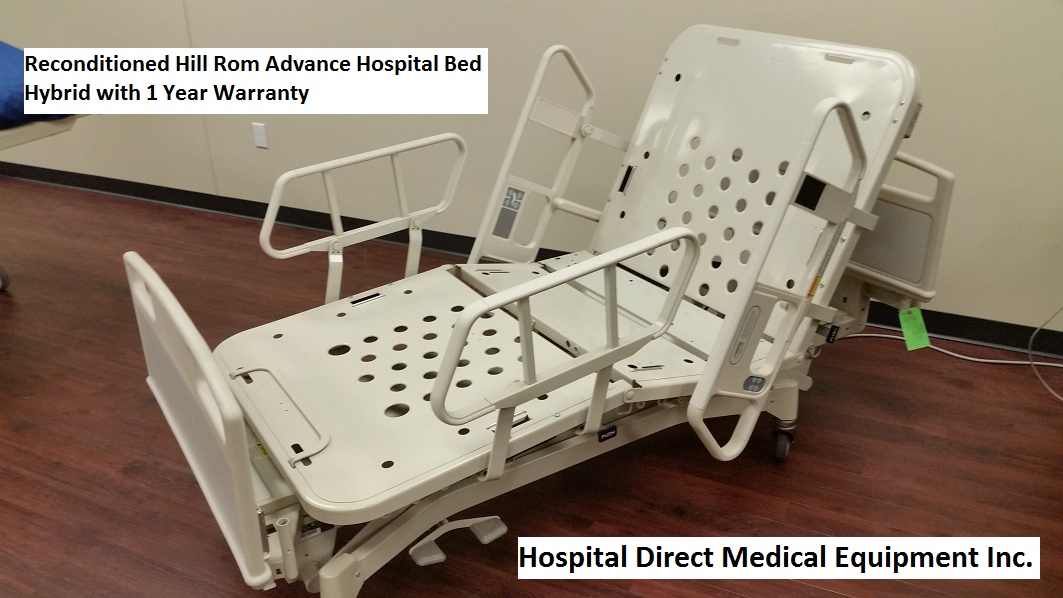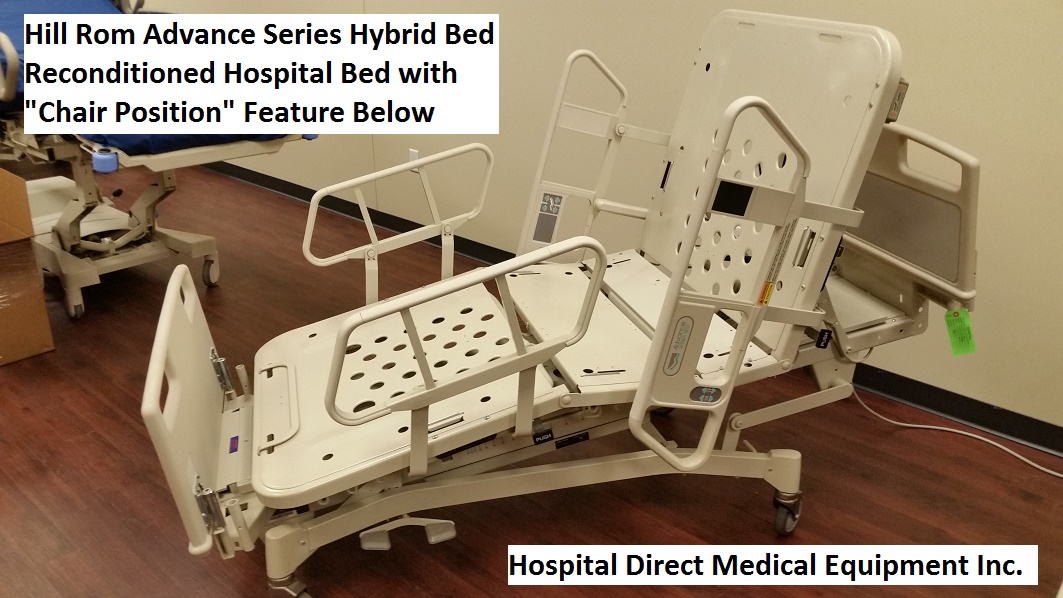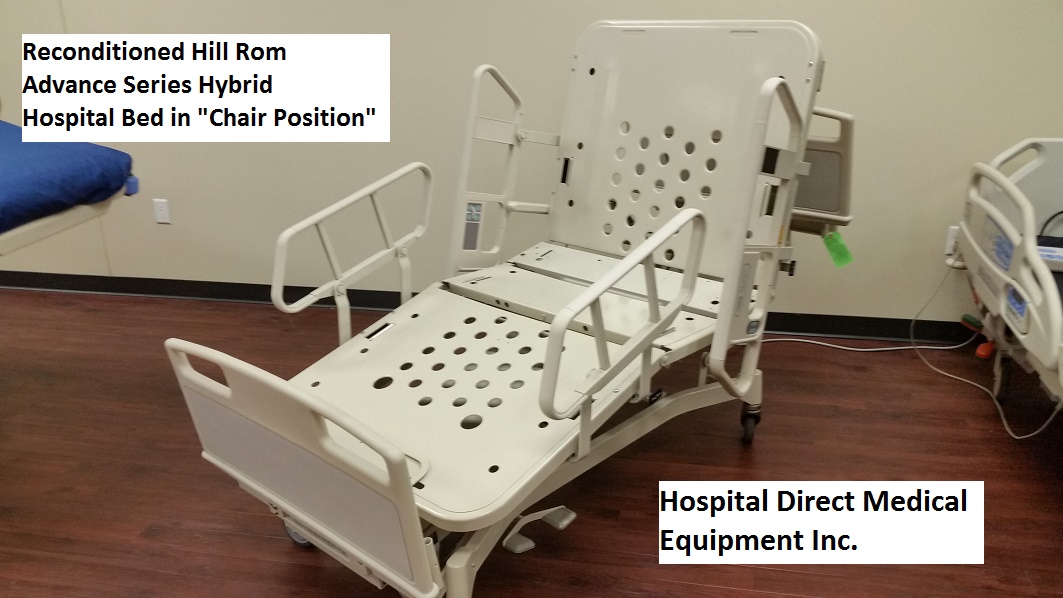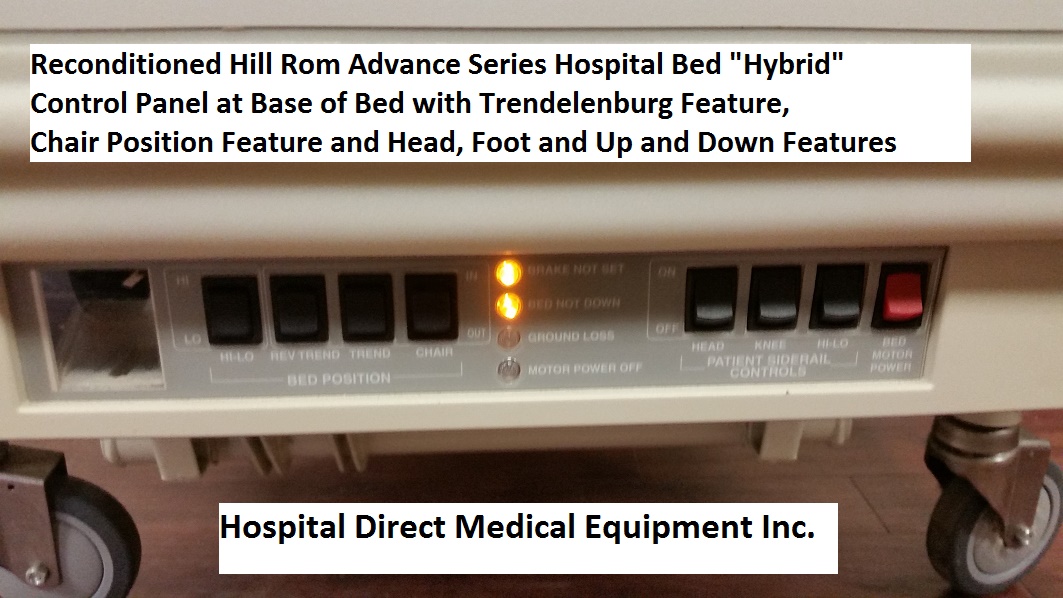 Hill Rom CareAssist ES Bed Reconditioned
| | |
| --- | --- |
| Was This Article Helpful? | |