Hill Rom Over Bed and Side Bed Cabinets and Furniture for Sale
Hill Rom Patient Mate Over Bed Tables Model 632 F Video

We have a large selection of Hill Rom Patient Mate
Over Bed Tables Model 632 F featuring a double wide
slide tray for eating, vanity mirror and also shelves
to store glasses, books, remote controls etc…
Over Bed Tables at $175 each and are available
at wholesale prices for orders of 5 or more.
Call to order used Hill Rom Side Bed Tables
858-731-7278 – we can deliver side bed tables
anywhere in San Diego, Orange County or Los Angeles
County. Email us for wholesale pricing getinfo@san.rr.com.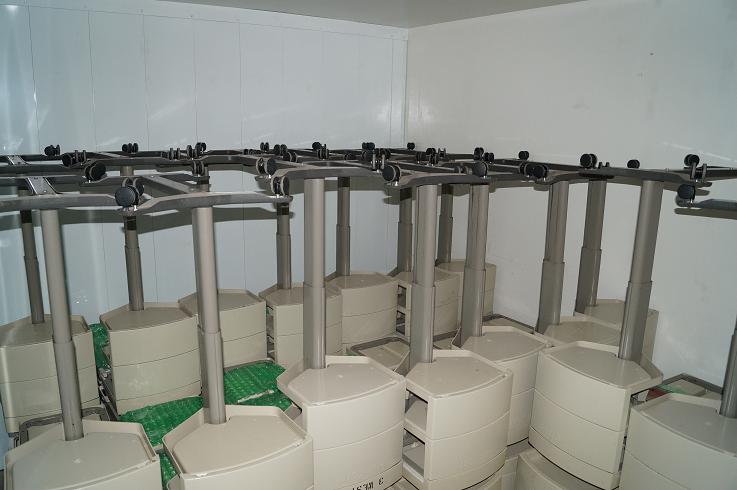 We sell side bed tables "as is" and fully repainted and reconditioned.
BUY OVERBED TABLES Call 858-731-7278
or email us at getinfo@san.rr.com
Hospital Direct Medical Equipment
"Quality Used and Refurbished Medical Equipment"
USA Office phone: (858) 731-7278
USA Email: getinfo@san.rr.com
Mexico / Latin America
Gloria Flores (858) 922-6862
Se habla español
Mexico / Latin America Email
g1medinfo@gmail.com
Se habla español Gloria Flores
Medical Warehouse Locations:

San Diego
4835 Pacific Highway
San Diego, CA 92110
Warehouse MAP
Oceanside
2121 Oceanside Blvd.
Oceanside California 92054
Oceanside Warehouse Mao