Stryker Secure 1 Hospital Beds
5 Function Full Electric Hospital Beds
The Stryker Secure 1 hospital bed is a popular bed
for nursing schools, surgical centers, nursing homes
and residential homes and is one of the most popular
refurbished beds sold International.
This 5 function medical bed is known for having a sleek look
with controls for up and down, head up and down and
feet up and down on the rails and a full set of controls
on the foot board of the bed.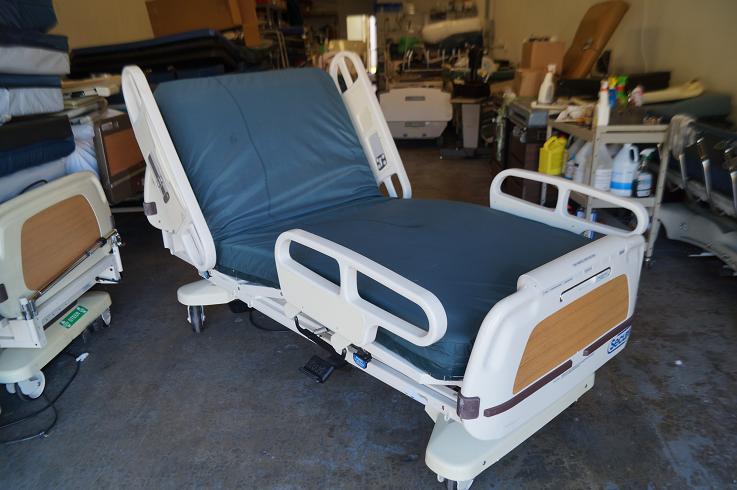 Stryker is one of the premier hospital bed manufacturers
in the USA and is known for having high quality plastic
and other parts making this a durable and reliable
hospital bed.
ORDER / PURCHASE hospital beds call 858-731-7278 or
858-263-4894 or email us at hospitaldirectmedical@gmail.com
with questions.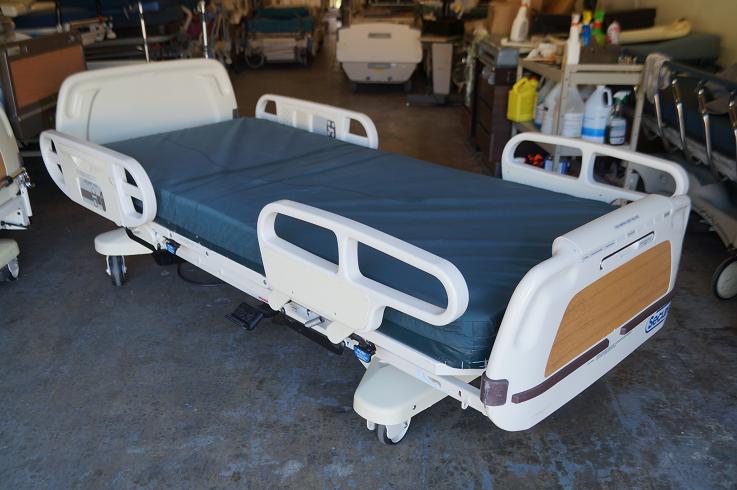 Stryker Secure 1 hospital bed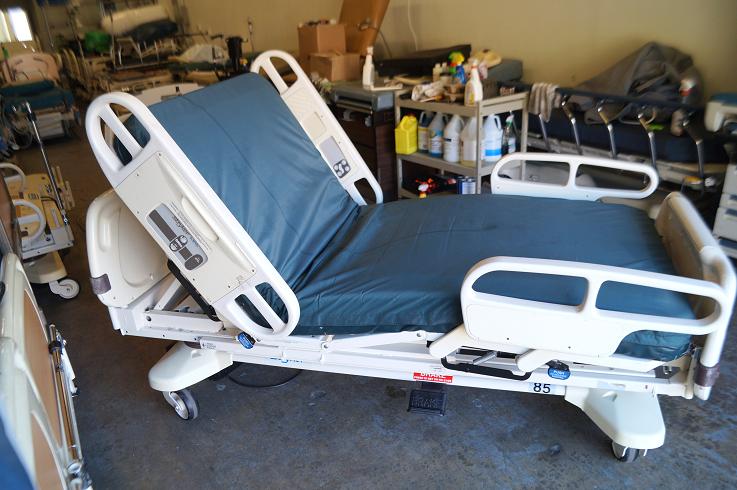 Hospital Bed Dimensions
Hospital beds have a 36 x 80 inch sleeping surface and are
90 inches long, 40 inches wide with both rails out and about 30 inches
high with the foot boards on.
These hospital beds are popular in the refurbished hospital
bed market because they have a sleek look and have very
white high quality plastic.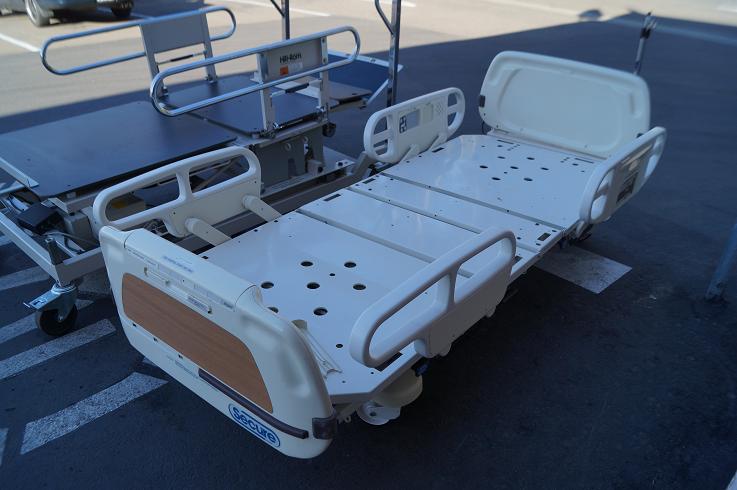 Call for quotes and for current inventory at:
858-731-7278 or 858-263-4894 or email
us questions at hospitaldirectmedical@gmail.com