Stryker High Low Hospital Bed / "Sizewise" "Low" Hospital Bed
A great hospital bed for those who need a bed lower to the ground
to make it easier to transition from wheelchairs and also for risk
management to prevent falling out of bed. These "low boy" hospital
beds are one of the most popular ones we sell and a favorite
for nursing homes, residential homes, pediatrics and also for
special needs care.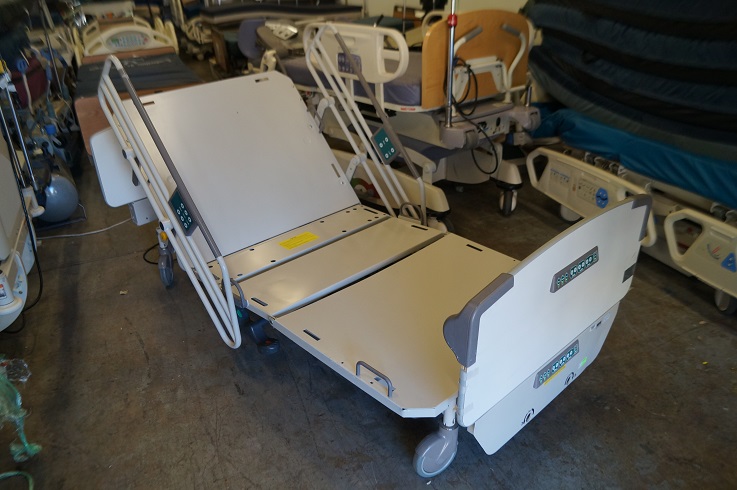 Low Bed Height – A bed that is made to prevent bed falls and
make is easy to transition to low bed platform.

12 inches promotes proper patient positioning for safe entry and exit.
Side rail control panel allows patient to control bed.
Fixed placement that puts the patient in control of head
and foot controls.
The bed is a "5 function" hospital bed with controls on each rail
and also controls on the foot of bed also referred to as a
nurses station.
Buy / purchase Stryker "High Low" bed call us at 858-731-7278
or email us at hospitaldirectmedical@gmail.com with any questions.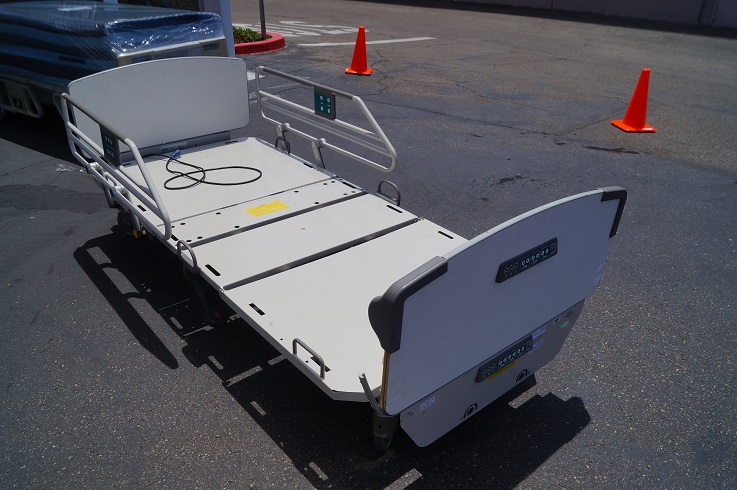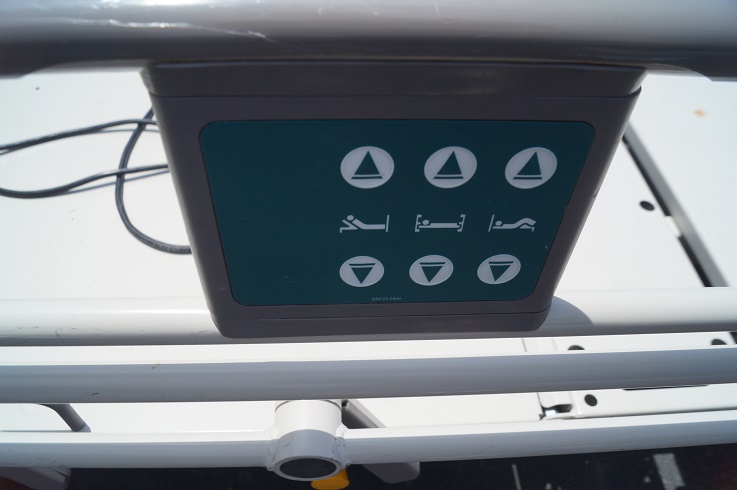 Stryker Low Bed Specifications: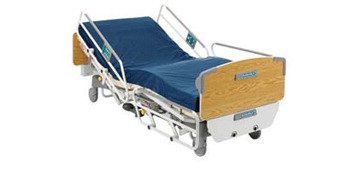 Email us at hospitaldirectmedical@gmail.com for more
information on refurbished and reconditioned hospital
beds for sale including beds by Hill Rom, Stryker and
other bed manufacturers. Call us at 858-731-7278
for more information on buying hospital beds for
medical centers, hospitals, surgical centers, nursing
homes and residential home use.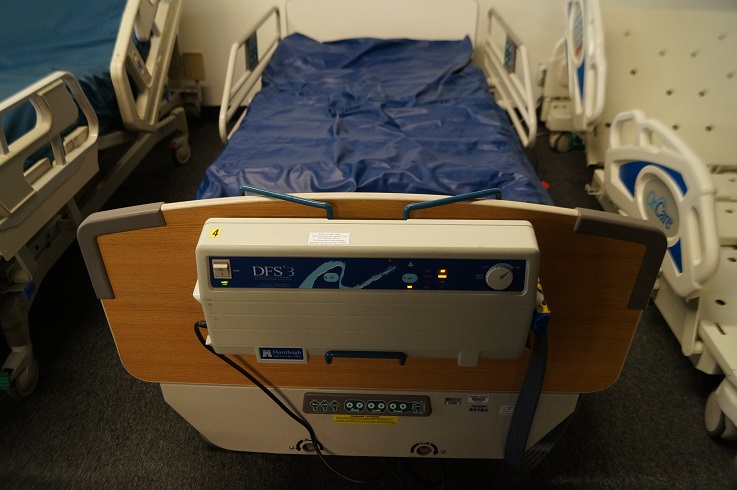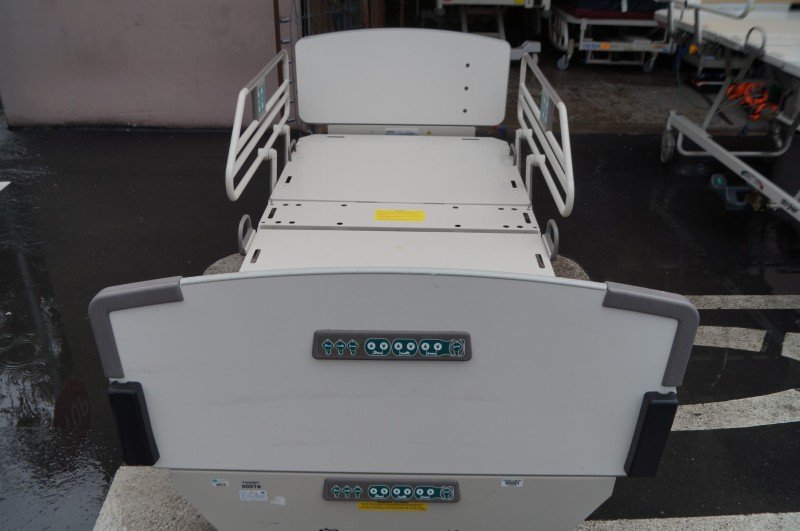 "Med/surg" hospital bed made for commercial medical use and also
good for home / residential and also senior care. For more information
on this full electric adjustable hospital bed and current inventory
call or email us at 858-731-7278 or at 858-263-4894 or contact
us via email at hospitaldirectmedical@gmail.com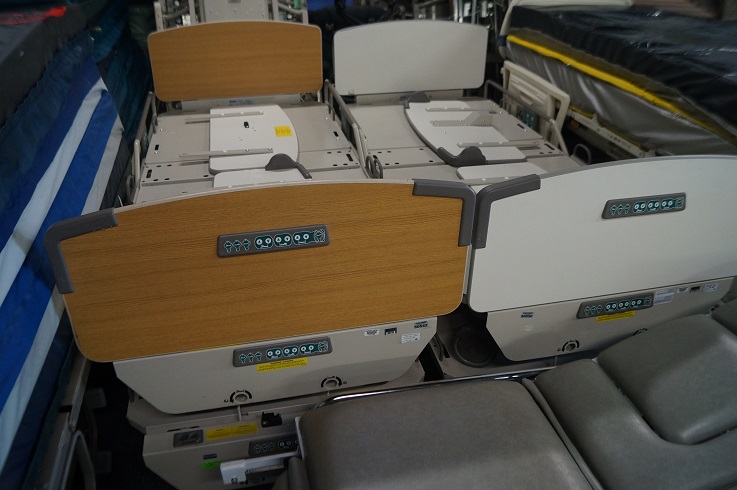 Hospital Direct Medical Equipment
"New, Used and Surplus Medical and Hospital Equipment"
4901 Morena Blvd. #600
San Diego Ca., 92117
9AM to 5PM Mon-Fri
10AM to 2PM Saturday
USA Office phone: (858) 731-7278
Office #2 (858) 263-4894
USA Email: hospitaldirectmedical@gmail.com
www.1hospitalbeds.com