Stryker Epic 2 Hospital Bed
The Stryker Epic 2 Hospital Bed is a reliable "med-surg"
bed that is good for hospitals, clinics and home use.
Zoom Drive System
This optional system minimizes the effort needed for patient transport and encourages proper ergonomic posture.
Chaperone Bed Exit System
Accurately senses body position by constantly tracking the patient's center of gravity in three zones. If 50% of the patient's weight exits the zone, it sounds an alarm to alert the caregiver.
Intuitive and Efficient Patient Care
Epic II can help support the most rigorous critical care therapies and handle complex ICU situations. Epic II intuitively and efficiently facilitates patient care while complementing caregiver expertise.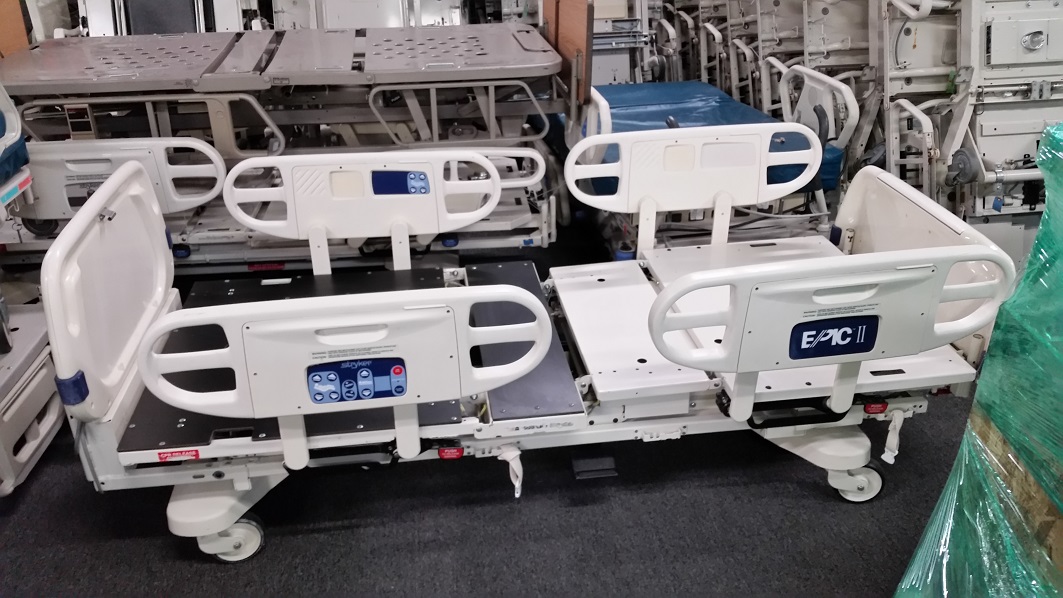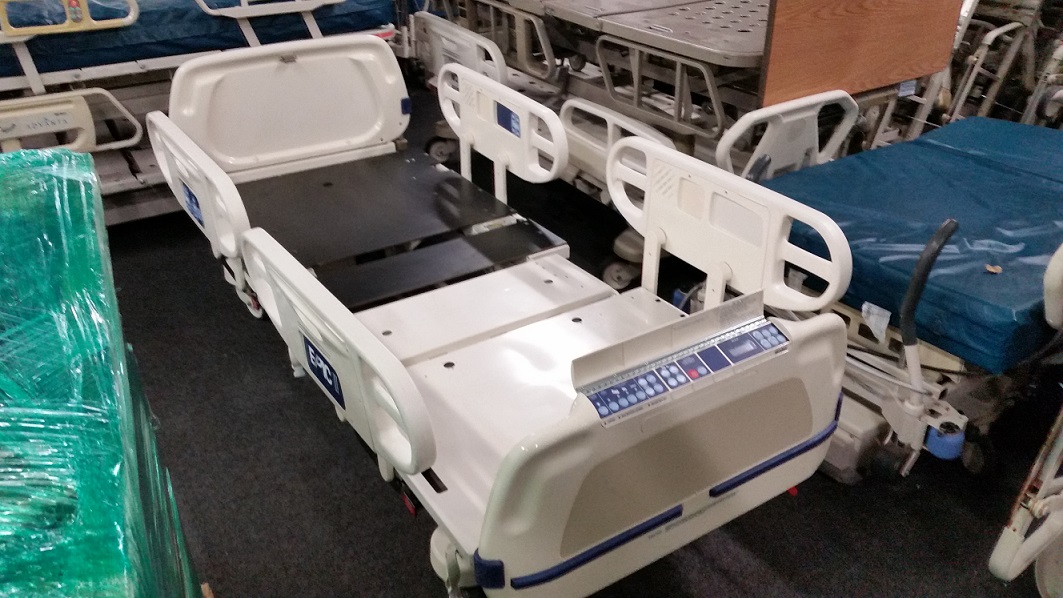 Why is the Stryker Epic 2 a great refurbished hospital bed model choice?
The first reason is that this is a very good looking bed and one that
is hard to tell age. Stryker provides a super high quality white plastic
that is solid for helping patients get in and out of bed.
Stryker beds are known for being reliable and easy to work on
and service and this bed is durable and dependable for
hospital use.
"Epic 2" beds are a high end hospital bed that is not
easy to find in large numbers. If you need to purchase
more than 10 Epic 2 beds please contact us for pricing
and current inventory.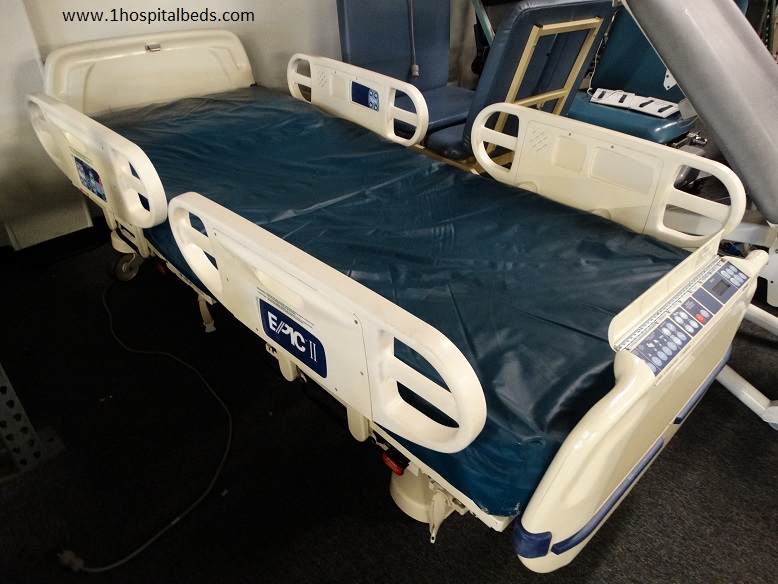 ORDER – PURCHASE Refurbished Stryker EPIC 2 HOSPITAL BED CALL
858-263-4894 or email us at hospitaldirectmedical@gmail.com
Hospital Direct Medical Equipment
"New, Used and Surplus Medical and Hospital Equipment"
4901 Morena Blvd. #600
San Diego Ca., 92117
9AM to 5PM Mon-Fri
10AM to 2PM Saturday
USA Office phone: (858) 731-7278
Office #2 (858) 263-4894
USA Email: hospitaldirectmedical@gmail.com
Mexico / Latin America
Gloria Flores (858) 263-4894
Cell 858-922-6862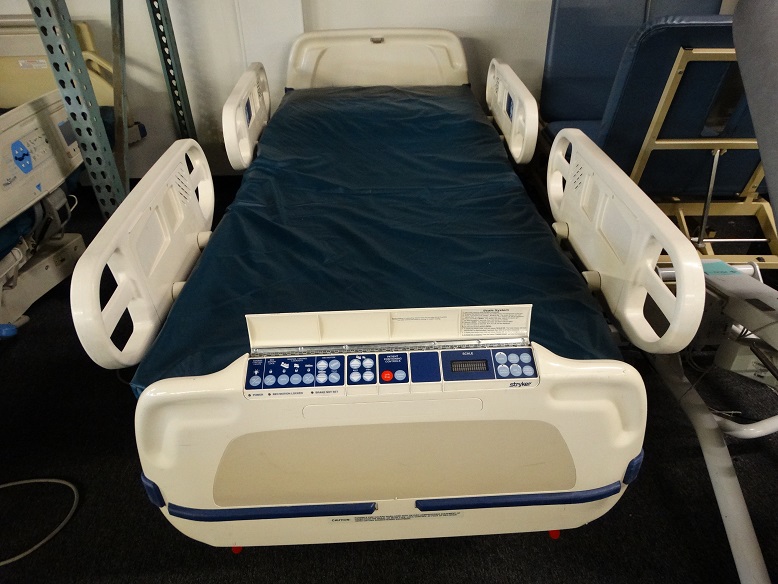 Refurbished Stryker and Hill Rom Hospital Beds – Bed Dealer – Broker
More refurbished bed models for sale below.
Refurbished Hospital Beds in Stock Now San Diego
Hill Rom 840 Centra Bed = $750*
Hill Rom Century P1400 Bed = $850
Stryker Secure 1 Bed = $850
Hill Rom Advance Bed = $900*
Stryker "High Low" Bed = $850
Hill Rom Advanta P1600 Bed = $1,150
Stryker Secure 2 Bed = $1,400
Hill Rom P1900 Treatment Bed with air flow mattress $3,500
Hill Rom TotalCare P1900 Sport Bed with low air loss mattress /
and auto patient rotation $5,995.00*
Stryker Secure 2 Round Rail Beds – fully refurbished with scales
ONLY $1,500 each!
* We carry a wide variety of "med-surg" and "ICU" hospital beds that
can be fully reconditioned and upgraded with scales, bed exit alarms
and air flow mattress systems. Contact us for pricing and beds
that will fit your medical center or hospital needs at
858-731-7278 or by email at hospitaldirectmedical@gmail.com