Hospital Bed Tables – Over the Bed Tables –
Side Bed Hospital Bed Tables for Sale
We carry and sell many styles and types of over
the bed tables by Hill Rom, Stryer and Invacare.
Invacare tilt over the bed tables are the most
popular because they are always in stock and
easy to ship to any location. If you are in San Diego
or need 10 or more tables contact us at 858-731-7278
hospitaldirectmedical@gmail.com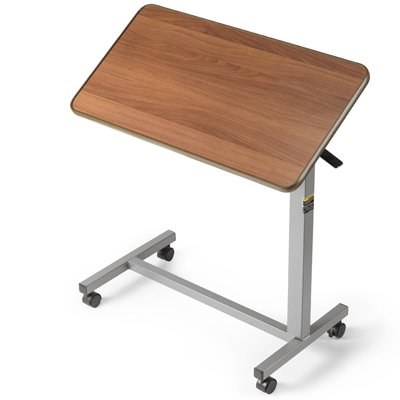 Order Invacare Over the Bed Table call 858-731-7278
or 858-263-4894 or email us at hospitaldirectmedical@gmail.com
Hill Rom Over Bed and Side Bed Cabinets and Furniture for Sale
Hill Rom Patient Mate Over Bed Tables Model 632 F Video

We have a large selection of Hill Rom Patient Mate
Over Bed Tables Model 632 F featuring a double wide
slide tray for eating, vanity mirror and also shelves
to store glasses, books, remote controls etc…
Over Bed Tables at $175 each and are available
at wholesale prices for orders of 5 or more.
Call to order used Hill Rom Side Bed Tables
858-731-7278 – we can deliver side bed tables
anywhere in San Diego, Orange County or Los Angeles
County. Email us for wholesale pricing getinfo@san.rr.com.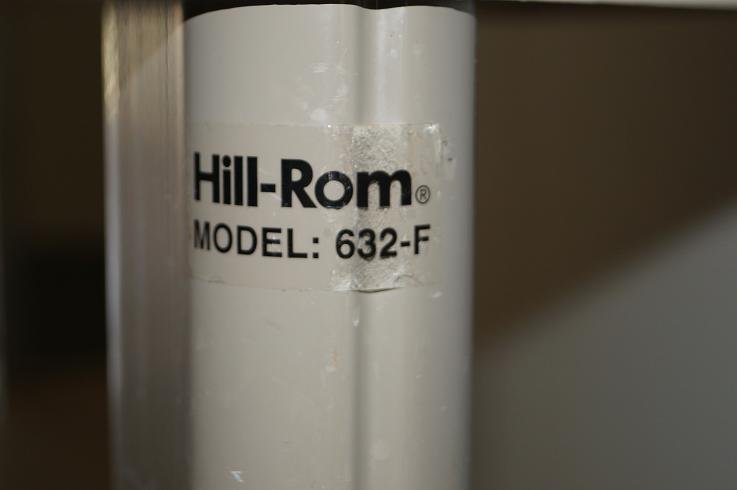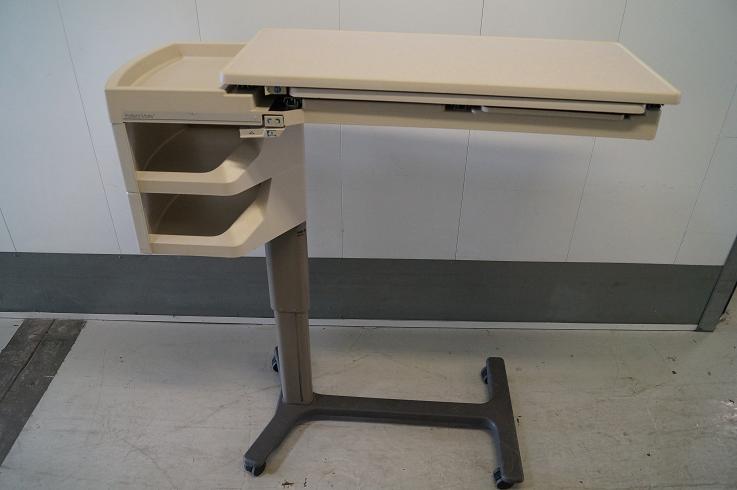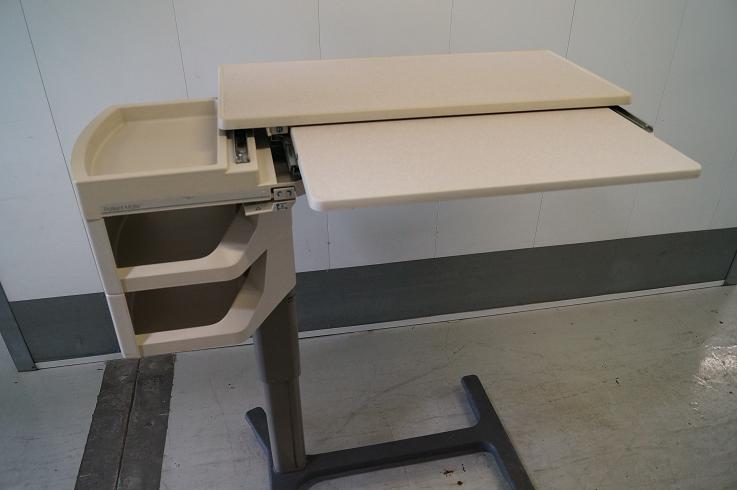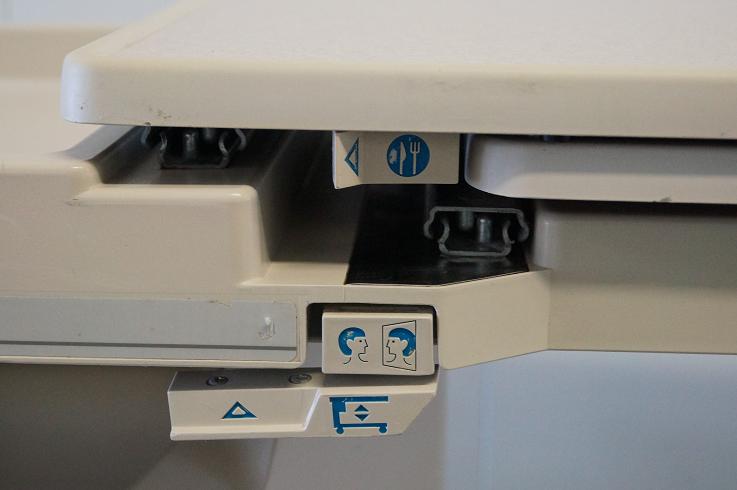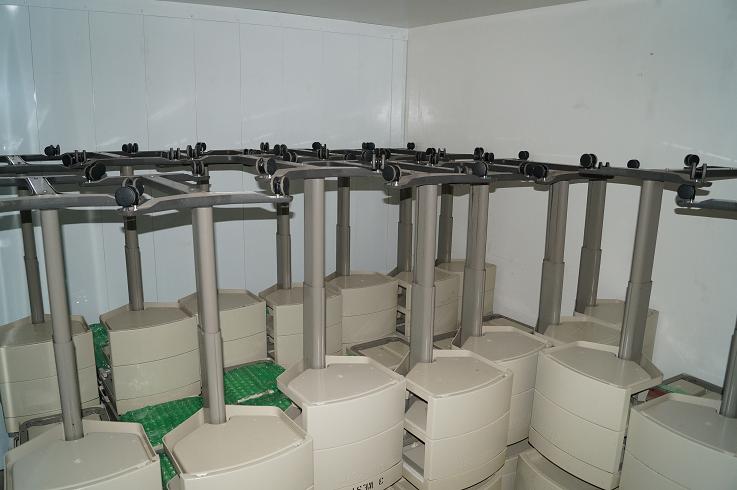 We sell side bed tables "as is" and fully repainted and reconditioned.
BUY OVERBED TABLES Call 858-731-7278
or email us at getinfo@san.rr.com
Hospital Direct Medical Equipment
"Quality Used and Refurbished Medical Equipment"
USA Office phone: (858) 731-7278
USA Email: getinfo@san.rr.com
Mexico / Latin America
Gloria Flores (858) 922-6862
Se habla español
Mexico / Latin America Email
g1medinfo@gmail.com
Se habla español Gloria Flores
Medical Warehouse Locations: