TotalCare "Wide Body' Bariatric Hospital Bed
The "TotalCare Bariatric Wide Body" hospital bed is a medical
bed that is the same as the TotalCare P1900 except with a 42 inch
wide body sleeping surface instead of the normal 36 inch sleeping
surface.
These hospital beds also have a 700 pound weight capacity and
sit into a full chair position. This bariatric hospital bed
is completely reconditioned and comes with a 1 year warrranty
and brand new mattress. The mattress for this bed is a foam
mattress.
PRICE for one bed = $5,279.00 – discounts available for bulk
purchasing available. Contact us to order one of these bariatric
beds at 858-263-4894 or email us at hospitaldirectmedical@gmail.com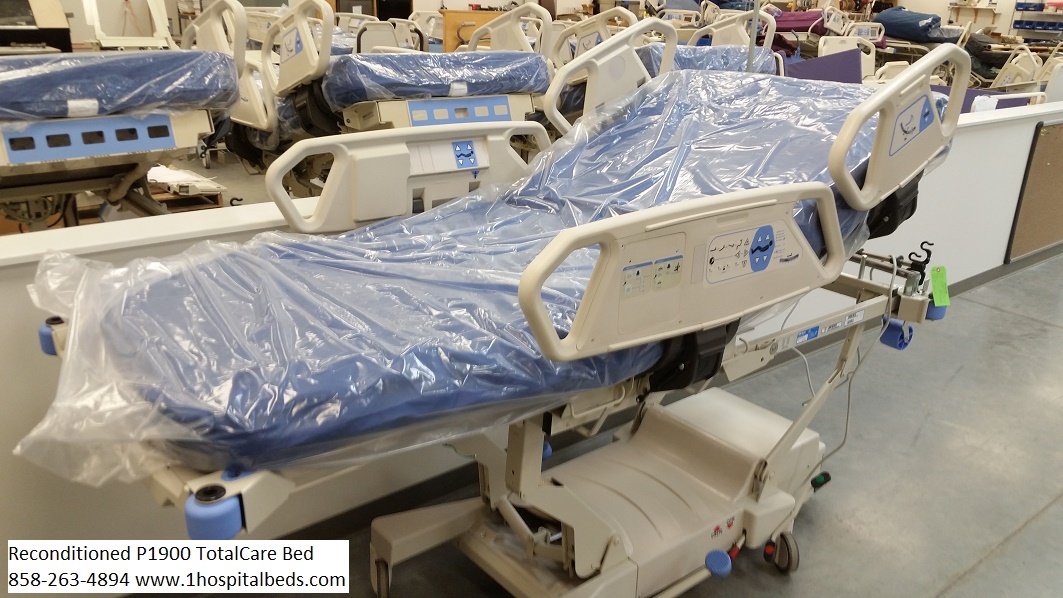 TotalCare "Wide Body" Bariatric Hospital Bed Specifications
Total length – 92.5"
5" casters
Bed lift capacity – 700lbs
Trendelenburg/Reverse trend
Central brake and steer
Sleep surface – 35" x 83"
Height range – 14.5" to 33.5"
Full chair position
Contact us to order this hospital bed 858-263-4894 or by email at
hospitaldirectmedical@gmail.com
Hospital Direct Medical Equipment
"New, Used and Surplus Medical and Hospital Equipment"
4901 Morena Blvd. #600
San Diego Ca., 92117
9AM to 5PM Mon-Fri
10AM to 2PM Saturday
USA Office phone: (858) 263-4894
USA Email: hospitaldirectmedical@gmail.com
Mexico / Latin America
Gloria Flores (858) 263-4894
Cell 858-922-6862
Se Habla Español
Mexico / Latin America Email
hospitaldirectmedical@gmail.com
HOSPITAL BED PAGES
HOSPITAL BED ARTICLES