Best Adjustable Hospital Beds for Home Use
We sell a lot of full adjustable electric hospital beds into residential homes
and find that there are a few bed models that are very good for home use.
The best hospital bed is the one the serves the patients needs for the least
amount of money. Since some hospital beds are very heavy and hard to
move we recommend the following hospital beds for home use.
1. Hill Rom Advance Series bed – this 6 function bed is reconditioned and
refurbished and is easy to tip sideways to get into a door. This is a reliable
hospital bed and one that also has a "chair position". The "chair position
is activated while the person is in bed and the patient stays in bed with
this style of chair. These beds start at $850 each for a reconditioned bed
and $1,400 for a fully refurbished bed. Reconditioned beds come with
90 day warranty and fully refurbished come with a 12 month warranty.
2. Hill Rom Centra and Century bed – this 5 function bed is very reliable and the most
popular bed we sell to nursing homes and International clients. These are
very reliable beds and easy to fix with very few working parts.  We sell
the "Centra" beds for $650 and the "Century" for $700 each. The main difference
is that "Centra" beds are spring bed pan and "Centruy" is a solid metal bed pan.
3. Invacare Full Electric Hospital bed – this 3 function hospital bed is an excellent
choice for people on a second floor or people that want a brand new bed and
delivery included for under $1,500. These beds are very reliable and we include
a brand new foam mattress and delivery for under $,1500. These beds do
require some assembly but it is very simple and does not require tools.
Everything snaps into place.

The Invacare Full-Electric Bed offers the greatest convenience for the patient and caregiver. The easy-to-use pendant control provides motorized positioning of the upper body and knees, and also adjusts bed frame height for efficient use of accessories and for safe and easy transfer.
Invacare beds, mattresses and rails, excluding therapeutic support surfaces and bariatric beds, when used as a system and sold new after August 1, 2007, meet the voluntary FDA Guidelines for bed rail entrapment. Visit www.invacare.com/bedsafety for additional safety and entrapment information.
ICU – Air Mattress Hospital Beds – we carry a wide variety of ICU hospital beds including
The TotalCare P1900 bed and the TotalCare Sport P1900. Both beds come with air mattress
system with the TotalCare Sport including features of "auto patient rotation" and also
"percussion / vibration" features. For more information on those beds and ICU beds
please feel free to call us at 858-731-7278 or 858-263-4894.
Hospital Direct Medical Equipment Inc. is a durable medical equipment company
that sells hospital beds all over the USA and International. For quotes on buying
multiple hospital beds call us at 858-731-7278 or 858-263-4894.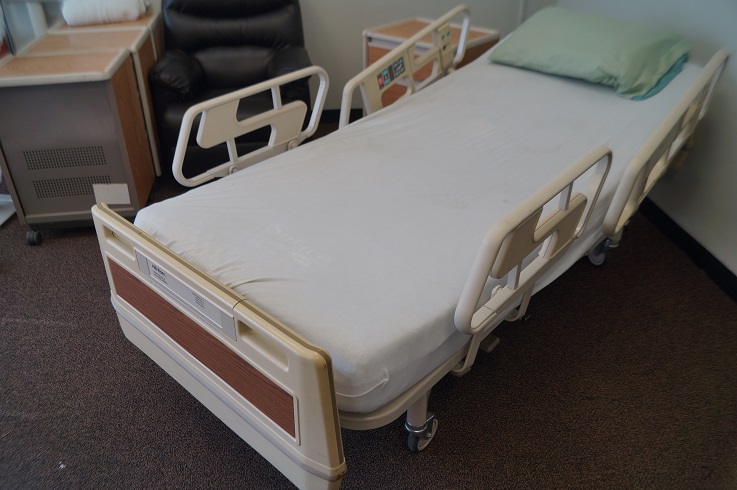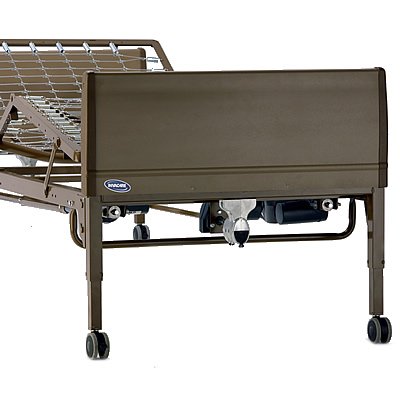 Hospital Direct Medical Equipment
"New, Used and Surplus Medical and Hospital Equipment"
4901 Morena Blvd. #506
San Diego Ca., 92117
9AM to 5PM Mon-Fri
10AM to 2PM Saturday
USA Office phone: (858) 731-7278
Office #2 (858) 263-4894
USA Email: hospitaldirectmedical@gmail.com
Mexico / Latin America
Gloria Flores (858) 263-4894
Cell 858-922-6862
Hospital beds wholesale to the public and to nursing schools, senior care centers,
hospitals, surgical clinics, residential homes and International medical centers.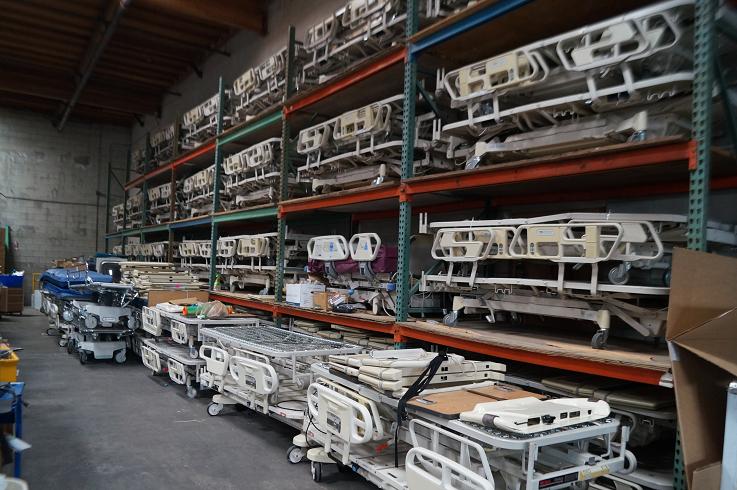 #hospitalbed, #durablemedical #medicalequipment
| | |
| --- | --- |
| Was This Article Helpful? | |