Bariatric Hopsital Beds – Full Electric Hospital Beds
for Bariatric Patients / Bariatric Medical Bed for Sale
Beds with extra width and weight capacity starting and ranging
from 38″ to 52″ in sleeping size. Most normal hospital beds
have a sleeping surface of 36″, a bariatric bed will provide
extra width and weight capacity with most beds ranging from
39″ to 48″ inches in width depending on the bed model and manufacturer.
BARIATRIC HOSPITAL BED SPECIALS –
Here is a list of bariatric hospital beds we have in stock.
We are always getting new beds in so if you do not see
a hospital bed model you are looking for call us at 858-731-7278.
TotalCare Bariatric Hospital Beds with
mattress included $3,700 each refurbished
with 90 day warranty. These hospital beds sit
into a full chair position and are ideal for
patients with limited mobility.

KCI Barimax 2 Hospital Bed with air flow mattress system.
A popular bariatric bed used in hospitals this bed has an
800 pound patient weight capacity only $4,300
CAMTECH Bariatric Beds – OUT OF STOCK – Durable
bariatric medical beds with adjustable 37″, 39″ 48″ or 54″
width andf 1,000 lb patient weight capacity.
Patient Ready $2995.00 Each – (2) units in stock
Call 858-731-7278 to order bariatric beds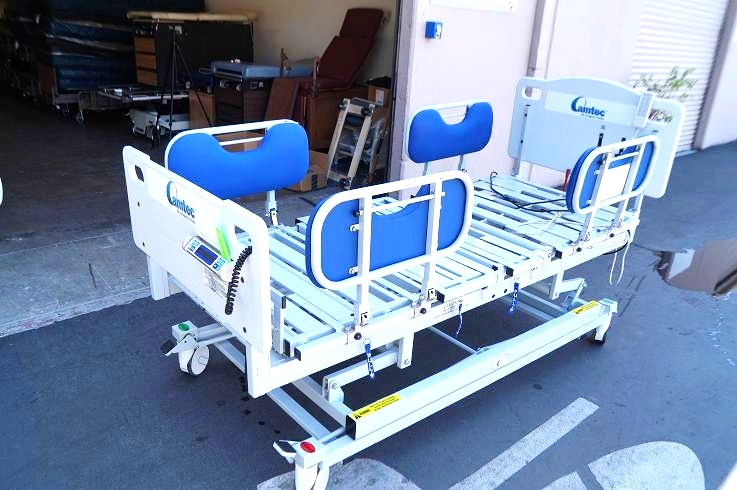 Call to Order Bariatric Bed or check current inventory
call us at 858-263-4894 or 858-731-7278 or email us
at hospitaldirectmedical@gmail.com – (2) KCI Bariatric Beds
in Stock as of 3/31/2014.
We carry bariatric beds but they are not always in stock since
they do not come out of hopsitals in large numbers. Currently
we have 2 KCI Bariactric Beds at our San Diego location with
mattress included for $1,995 each.
KCI Bariatric Hospital Bed – with Mattress $1995.00 + tax
We have bariatric hospital beds that we get from hospitals
around the USA. We carry Hill Rom hospital beds including
bariatric hospitals beds and also KCI bariatric beds.
If you are looking for a comfortable electric bariatric
hospital beds in San Diego, Orange County, Riverside County,
Los Angeles County call or email us for current inventory
and location of where the bed needs to be delivered.
CURRENT BARIATRIC HOSPITAL BEDS IN STOCK
KCI ELECTRIC BARIATRIC HOSPITAL BED FOR SALE
WITH REMOTE CONTROL & MATTRESS $1995.00 + Tax

We can source bariatric beds from other wholesale brokers
and hospitals around the USA and try to save thousands on
shipping costs.
BUY BARIATRIC HOSPITAL BEDS CALL 858-731-7278 or
858-263-4894 – We can ship hospital beds anywhere in
the world. We carry and sell all types of hospital beds by Stryker,
Hill Rom, Hausted, Steris, KCI, Midmark and more.
Get a free quote on finding a hospital bed that is right for you
call us at 858-731-7278 or 858-263-4894 or email us at
hospitaldirectmedical@gmail.com
More Bariatric Hospital Bed Photos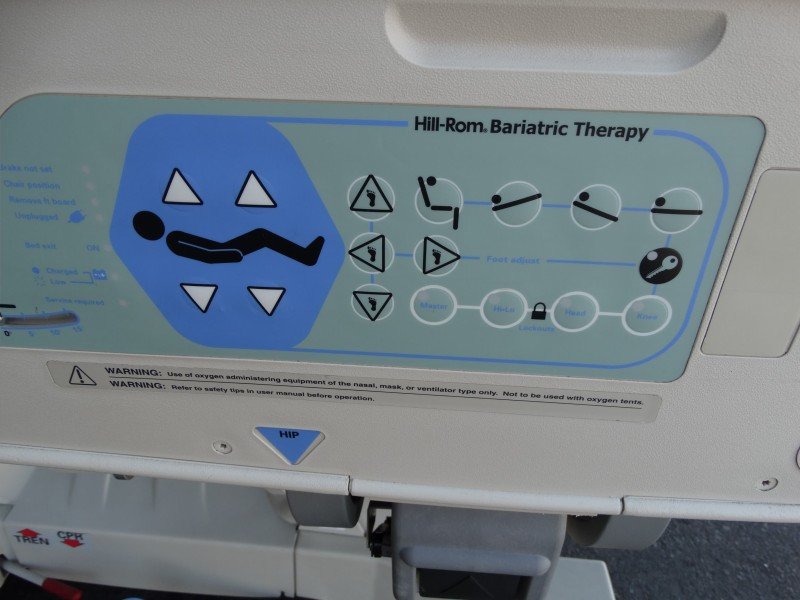 Bariatric Hospital Beds for sale in San Diego with delivery to Orange County, Riverside County, Los Angeles County and shipped anywhere in the USA.